Written on September 25, 2014 at 10:15 am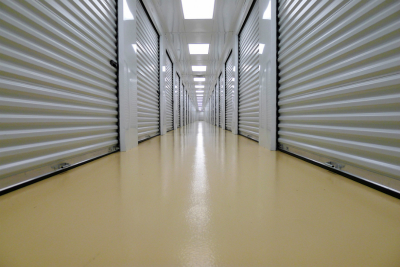 When you break an automobile down into its individual parts, screws and all, it comes out to roughly 30,000 different pieces. Cars are powerful and complex machines that require constant maintenance, and with so many of them on the roads, the amount of parts that are needed to keep them all in working condition are innumerable. Those working in the auto parts industry will have an extremely tangible need for space to store all the various parts they sell.
This problem is remedied by the existence of the auto parts warehouse. These massive properties provide the space required to store everything, and allows for convenience and peace of mind knowing the business's wares are organized and safe. The options available through Danburg Properties will provide the ideal warehouse spaces, along with quality services and amenities that elevate the leasing experience to new heights.
Auto Parts Warehouse Solutions for the Modern Business
While some businesses choose to house their wares on-site, such as Auto-Zone, many auto parts sellers have turned to an online method of distribution. Even the on-site locations will need a means to store the larger aspects of their business.
Many car parts take up significant space and weigh several hundred pounds, creating the need for viable storage. This method provides a significantly larger customer base, and allows for shipping options that stretch across a vast distance. Of course, this business option requires a means to store and ship out the products on an as needed basis.
Popular categories sold through online businesses include:
     Auto Body Parts & Mirrors
     Brakes, Suspension & Steering
     Engine & Drivetrain.
     Exterior Accessories.
     Headlights & Lighting.
     Interior Accessories.
Quality Warehouse Space from Danburg Properties
Searching for warehouse space can be a daunting task. Finding the ideal location, storage area, and pricing are never easy. Without being an expert in the subject, the process can be a long and arduous one. Luckily, the team at Danburg Properties have a combined total of over a hundred years of experience in the commercial real estate industry.
Our team on the main campus consists of over 5,000 people, all dedicated to the company's focus on client satisfaction. We always strive to provide clients with the ultimate experience day in and day out. Known as the "Danburg Difference" this philosophy always puts the client's experience first, seeking to meet and exceed their individual needs. Our company leases the only "A" class industrial parks in Boca Raton, spanning a total of 386,846 square feet.
Boca Industrial Park offers upscale warehouse space spans across six buildings that are located just off I-95 at the Congress Avenue Interchange. The ceiling heights span as high as twenty-four feet and most spaces are air conditioned as well. With tenants such as United Refrigeration, NCCI, and the Boca Ballet already utilizing spaces here, now is the time to stake a claim in this ever popular space.
Some other aspects of the location include the following:
     Spaces are located within the 327-acre Boca Commerce Center
     The location is seconds from the Congress Avenue Interchange on I-95
     A total of six buildings spanning 386,846 square feet.
     Ceiling heights between 20'- 24' feet.
     Dock and Grade level loading, three-phase electric.
     Security patrols from dusk until dawn
     High-speed broadband internet available.
     Upscale office, many warehouse have HVAC installed.
     On-site ownership and leasing management
Warehouse Space for Every Need
As the largest industrial property owner in Boca Raton, Danburg Properties leases over a third of the commercial real estate in the city. We employ over 5,000 individuals across our two main campuses, and provide commercial space at 5 locations which total over one million square feet of space. The Danburg Property Management team totals more than 100 years of combined experience in this business, allowing them to provide the best possible experience for our clients.
Our company has a reputation amongst the people of the community as a business leader. As a member of the Boca Raton Chamber of Commerce for fifteen years, we have attracted a number of the most influential business in the world to our city. Clients include a global security firm, a national recruitment firm, and a national payroll service provider.
Whether you're looking for auto parts warehouse space, or storage for other needs, Danburg is known for providing several key items that attract the aforementioned clients, and more. The easy access to I-95 is one major reason, but the proximity to Downtown Miami, the short distance to international airports, the pleasant climate, and the culture all combine to create the perfect option for any and all business needs.
The Boca Industrial Park, and its six buildings of warehouse space are only one of several options that Danburg Properties provides to our clients. Any and all of your storage needs will be taken care of, with service and amenities that always beat the competition. When looking for commercial space, look no further than the beautiful city of Boca Raton.