Written on October 1, 2012 at 9:20 am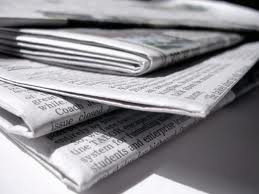 As "Boca Boosters" go, few are more enthusiastic about or invested in the success of Boca Raton than Danburg Properties of Boca Raton. We've built and manage tens of thousands of square feet of business property, which have attracted and nurtured some of South Florida's leading and aspiring businesses.
Now, we want to get the word out about this thriving community. And we need your help. Danburg is inviting our tenants and business partners to be editorial contributors to our blog.
Visit Danburg.com/blog to read our blog about Boca Raton and South Palm Beach County. Then, think about what news YOU can share for the blog.
Send us big news about your business – growth, new products, special offers, expansion, new hires and the like. Give our team of writers "heard on the street" scoops you've learned about the city – from new store openings to business being done to charity events.
We're not a gossip column – though we welcome some celebrity news and sightings. We won't disparage anyone. And we reserve the right to refuse any submission – or edit for tone, style, grammar and length.
We want to turn this blog into the go-to site for Boca-centric news about business, arts, culture, lifestyle, youth athletics, events and community service. You know – all the things that drew you to Boca Raton in the first place.
Be sure to include contact information, and a link back to your business. If needed, our writers will call you for any additional details.
So go ahead – start sending your articles and ideas. Send them to blog@danburg.com or call us at 561-997-5777 x 23. Together, we can grow our businesses – and Boca Raton.
Yours in success,
Jamie
Jamie Danburg
Danburg Properties of Boca Raton