Written on August 30, 2012 at 11:14 am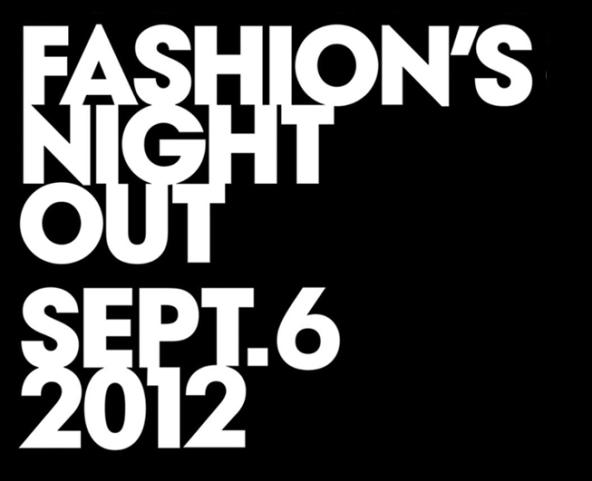 You might have seen the advertisements in Vogue, Elle and other fashion magazines – big, bold, black-and-white ads with splashes of red and a selection of celebrities. When Fashion's Night Out moves from the printed page to retailers worldwide on Thursday, September 6 – including Saks and Neiman Marcus at the Town Center – Boca Raton and South Florida's tri-county market will have a unique perspective on the global event.
FNO brings together editors, models, designers, celebrities and fashionistas as they descend upon stores across the country and around the world for what the organization calls "fashion's most iconic extravaganza."
According to FashionsNightOut.com, in 2011 events were held in 18 countries – with more than 4,500 events staged in the U.S. alone. Then as now, attendees from New York to Paris to Boca Raton and Bal Harbour will discover limited-edition products, enjoy celebrity appearances and view remarkable performances.
Oxygene Boutique in Bal Harbour is selling special "FNO" t-shirts – with 100 percent of the proceeds to be donated to the Women of Tomorrow Mentor and Scholarship Program ("WOT"). WOT was founded in 1997 by former South Florida television news anchor Jennifer Valoppi and Don Browne, former president of Spanish-language TV network, Telemundo. Its mission "is to inspire, motivate and empower at-risk young women to live up to their full potential through a unique mentoring program with highly accomplished professional women and scholarship opportunities."

Robbin Newman, general counsel with Danburg Properties of Boca Raton, has been active with WOT as a high school mentor for eight years. WOT was chosen in honor of Robbin's work and the young women supported by the organization.
Danburg Properties of Boca Raton also is joining in the FNO celebration and support of WOT. CEO Jamie Danburg is purchasing Oxygene's FNO t-shirts for the women in his office to wear to work on September 6. In New York, a percentage of the money raised supports the New York City AIDS fund.
So head out to Saks at the Town Center or Oxygene Boutique in Bal Harbour on September 6. Enjoy haute couture like a fashionista. And do your part to help the community.