Written on September 16, 2011 at 10:47 am
Below is the transcript of the speech  delivered by  Boca Raton City Council Member Constance J. Scott  at the Boca Commerce Center Tenant Appreciation Event on Wednesday, September 14th, 2011.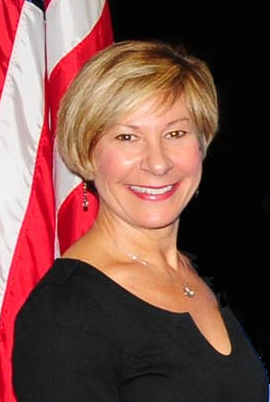 Good Evening, I would first like to thank you for this great opportunity to speak with all of you about what where the City of Boca Raton is positioned when it comes to our Business Environment.
Bloomberg Businessweek reports that Boca Raton is number two on the list of top ten places to start new companies.  Zoomprospects.com, a business location web site weighed 11 factors- including the number of startups, quality of the workforce and resources like universities and venture capital-to compile a list of the top places to build a new business.  That's why Boca Raton is referred to as "Silicon Beach".
The City of Boca Raton has fared better than most in the recession and it is rolling out well.  We have the same financial challenges as everyone else yet, despite the issues we are facing  Boca Raton is still a really great place to live, raise a family and grow your business.
An effort to rebrand the downtown shopping district has taken place. Tourism growth has led the count and the stated in hotel occupancy growth.  Major corporate headquarters and offices for the likes of IBM, ADT, Office Depot and Garda and Infinity Sales Group call Boca Home as does FAU, which has a standout new engineering bldg, a medical school opening this fall and 30,000 seat football stadium to open in October.
The City of Boca Raton provides a unique environment for business-strong business environment, with economic resources and a well –educated and talented workforce, all within a community known for its high quality of life.
As your City Council we have determined in order to move our local economy forward and to capitalize on our high quality of life, miles of pristine beaches, beautiful parks, sports facilities, and variety of cultural events we needed to take a closer look at our zoning codes to and make some changes that will benefit our business community.
The Planned Mobility designation areas shall be the fundamental driver in this initiative.
The Planned Mobility desgination areas shall be located and designed so as to create vibrant areas, promote convenience, reduce travel distance and conserve energy.
To help achieve these objectives the city's land development regulations shall include standards encouraging mixed use development, multi modal public transit facilities, pedestrian –oriented amenities, shared parking, high quality bldg and site design, and other features that foster livability, sustainability, community identity and civic pride.
Our intention is to work with the business community and property owners to come up with codes that will guide development and redevelopment.
Again thank you, I will be happy to answer any questions, if I don't know the answer I will be happy to follow up with you.
In closing, I would again like to thank  you  for this great opportunity.