Written on January 27, 2012 at 11:05 am
Don't miss the
AKC/Eukanuba National Championship
Dog Show
airing nationally Saturday, February 4, 2012 from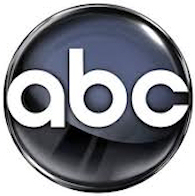 2:00 to 4:00 PM on ABC
(Channel 29 in Palm Beach or 10 in Dade-Broward, Comcast 10 or HD 431 DirectTV 25 Detailed broadcast schedule below)
We guarantee that we'll win!

Click to follow London S Poodle

Standard Poodle GCH CH Jaset's Satisfaction, (or "London" as we know him) owned by our own
Jamie Danburg
and
Michele Molnar
was named best in Show at the event which was taped on December 18. Michele is asking London's fans to wear Pink on February 4th in honor of Eukanuba.
But that is just a warm up for the big event coming up a little over a week later. No, we're not talking about that football game, we're talking the 136th Annual Westminster Kennel Club Dog Show February 13th at 14 in New York's Madison Square Garden, the premier event in the Dog World. Westminster is the second longest running sporting event in the U.S. behind only the Kentucky Derby, which started a year earlier. That should be enough to give Super Bowl 46 quite an inferiority complex.
Our "London" will be one of the favorites in the big event. How do we know this ?
Wynn's Casino
in Las Vegas will shortly be publishing the odds for this year's Westminster Show. It will be by breed, so keep an eye on the odds for the Standard Poodle. By the way, Wynn's has posted its odds for February 12th's Grammy Awards and has installed Lady Gaga as a 4-5 favorite to win Album of the Year.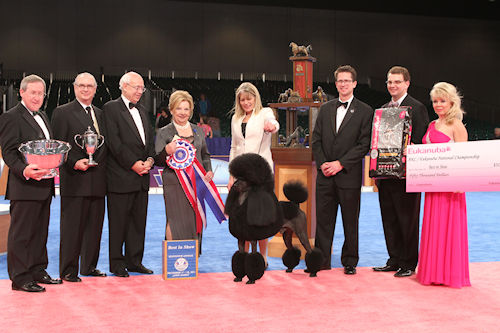 WATCH LIVE OR SET YOUR DVR's
AKC EUKANUBA NATIONAL CHAMPIONSHIP
Sat. Feb. 4,  2PM- 4PM on ABC (Channel 25 in West Palm – Comcast 10 or 431)
THE WESTMINSTER KENNEL CLUB
Monday February 13 schedule:
Hounds, Toys, Non-Sporting and Herding Groups televised live on USA Network from 8-9 p.m. ET and on CNBC from 9-11 p.m. ET.  (London Will Compete in The Non-Sporting Group)

Tuesday February 14th schedule:
Sporting, Working and Terrier Groups, followed by Best In Show televised live on USA Network from 8-11 p.m. ET. (Can London capture "Best in Show" honors?)