Written on August 11, 2014 at 1:00 pm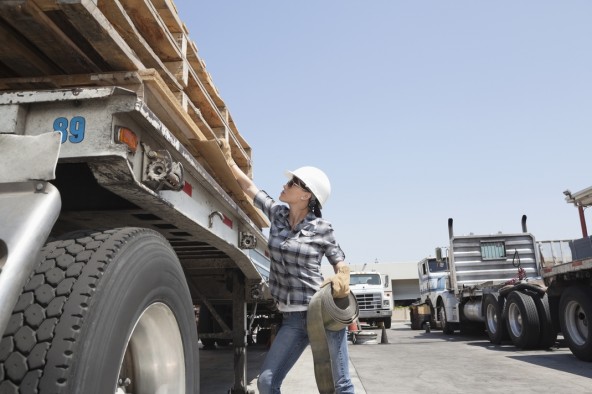 If your company is searching for industrial space in Boca Raton, you don't have to look any further than Danburg Property Management. Danburg is a community of office and industrial properties. The company is the largest industrial property owner in Boca Raton and operates more than one third of the industrial property, and provides small bay and industrial warehouse space.
Prime Industrial Space Locations in Boca Raton
Danburg is the choice of many business owners in the Boca Raton area. We strongly believe in treating all of our clients well, and we strive to provide the utmost in customer satisfaction. We also believe in giving back to our community, and actively support more than 40 charitable organizations in the Boca Raton area. We provide businesses with industrial space at two of our locations.
The Holland Drive Industrial Park is in a completely reconstructed facility that features modern, small bay industrial and warehouse space. Features of the Holland Drive facility include:
Units ready for immediate occupancy
Impact glass – Storm resistant overhead doors
1,108 to 2,087 SF units with 14-25% office finish
Private restrooms in each uni
Prime Boca location
All of the glass and overhead doors at Holland Drive are constructed of impact glass, to protect tenants and their property from hurricanes and tropical storms.
The Boca Industrial Park is the largest industrial park in Boca Raton, and is the only "A" class industrial park in the city. The Danburg facility is housed in a six building, 386,846 square foot complex that's located just seconds away from the Congress Avenue Interchange at I-95. Features of the Boca Industrial Park facility include:
Clear ceiling heights of 20 to 24 feet
Air conditioning in most spaces
Office buildouts of 5 to 30%
Up to 30,000 sq. ft. possible
Dock and grade level loading
High-Speed Broadband available
Upscale office/Many with HVAC in warehouse
On-site ownership/leasing/management
Tenants at the Boca Industrial Park appreciate the easy access for shipments and deliveries due to the architecture of the building. Railroad connections are nearby, with zone code M3. Another convenience for our tenants is that I-95 is under a minute away from the industrial park.
Amenities For Tenants At Our Industrial Space Locations
One of the reasons that more than 200 Boca Raton-based businesses lease industrial space from Danburg, is that we provide all of our tenants with full service property maintenance and provide quality customer service known as the Danburg Difference. Our staff of professionals has more than 100 years of combined experience in the commercial real estate industry.
Danburg wants to ensure that our tenants are always well cared for and answer requests for services quickly. Most requests are handled the same day. We have onsite owner-managers on the premises to handle any issues that arise. Danburg handles every detail of your lease including day to day maintenance of the property so you can stay focused on operating your business.
One service that's provided to our tenants at no extra charge is the use of a state-of-the-art "Board Room and Meeting Space." We realize that large conference rooms and convention centers are often much too large and costly. The Danburg Conference Center was designed specifically for small group meetings, conferences, or business events that require a small space. The center features a board table and ergonomic chairs, and a wall mounted monitor for presentations. A kitchenette provides an opportunity for lunches or refreshments.