Written on July 21, 2014 at 1:05 am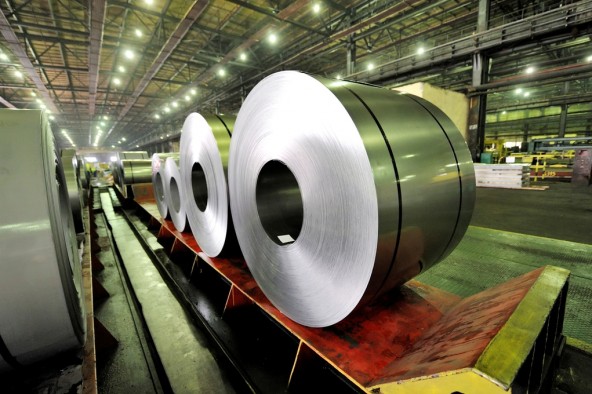 When your company needs to lease industrial space, you don't have to look any further than the Danburg Properties of Boca Raton. Danburg has the only Class A industrial park in the city, encompassing 386,846 square feet. The company operates more than one third of all the industrial space in Boca Raton. Our philosophy is:
Always treat clients well
Provide a wide range of services
Give back to the community
Danburg Warehouse Locations for Lease in Boca Raton
Danburg Property Management of Boca Raton has been in operation for more than 30 years, and we have more than 100 years of combined work experience in the commercial real estate industry. Our dedication to our customers is always our highest priority, and we provide some of the most innovative solutions in the industry. Our facilities include commercial and industrial spaces that are suitable for any size company.
Great Selection of Prime Warehouse Locations for Lease
Our warehouse locations for lease in Boca Raton at the Holland Drive Industrial Park is the ideal solution for commercial and industrial tenants. We provide a good selection of small bay and industrial spaces to accommodate small and large businesses. We have additional warehouse space for lease at our other location, the Boca Industrial Park. Danburg leasing and management at all of our facilities is handled on-site by the owner.
The facility at Holland Drive Industrial Park is a cost effective solution for startups and small businesses that require smaller spaces. The warehouse spaces at Holland Drive Industrial Park are between 1,100 to 2,000 square feet and provide grade level bays. When comparing warehouse spaces especially in this location, business owners find that this facility is one of the most affordable. A wide range of options are available.
Prime space of between 4,000 to 100,000 square feet is available at the Boca Industrial Park. The park is in a convenient location, just seconds away from the I-95 exit at Congress Avenue in Boca Raton. This makes it the perfect choice for any business that receives a large inventory. Whether you want to store or ship your inventory, this is usually the best option in Boca Raton. Shipping is also easy via the nearby railroad connection.
Reasons to Choose Warehouse Locations for Lease in Boca Raton
Our warehouse leases in Boca Raton provide solutions for a variety of different businesses. The A class industrial park provides tenants with the following amenities:
Heavy machinery power stations
Dock level bays
Grade level bays
HVAC cooling system
Heavy power stations
Large storage spaces
Exterior and interior finishes
The Danburg business location for lease at Boca Industrial Park provides space for an array of businesses including:
Distribution
High-Tech
Manufacturing
Storage
Wholesale Distribution
Dance Center
Furniture Design Center Showroom
Potential tenants who are interested in learning more about our facilities at the industrial parks are more than welcome to take a tour with one of our customer service team to see for yourself why more businesses in Boca Raton choose Danburg. Our buildings are constructed with only superior grade materials to withstand the tropical weather conditions that Florida frequently experiences. Our state-of-the-art construction can accommodate diverse business and industries.
Our warehouse facilities are specifically designed for our clients convenience and to help them save time. We provide all our tenants with full service property maintenance when they sign their lease. We make it easy for clients to choose the warehouse space that best suits them, and we allow for upsizing or downsizing when company needs change. We provide additional amenities that make us the choice of businesses in Boca Raton including:
After-hour and weekend security
Well-lit parking areas at all campuses
Security guards to accompany you to your car
Business class broadband internet
Large inventory of diverse spaces
Dry cleaning concierge service
Concierge car cleaning and detailing
Warehouse Space For New Companies
One of the ways in which Danburg can help small businesses and startups is by providing affordable warehouse space. Many budding companies lease small office spaces when they're getting started, but they often find that the space they've leased isn't large enough to accommodate inventory and more employees when their business starts to grow.
Expansion Options
One of the most innovative ways in which small businesses can utilize warehouse space to their advantage is by leasing a warehouse with high ceilings in order to stack inventory. This allows for additional floor space. Some businesses utilize the space by adding a mezzanine for storage. This prevents having to move to a larger facility.
When leasing warehouse space from Danburg Property Management, you have the unique opportunity to network with other tenants which can help to grow your business. Our tenants include more than 200 Boca based businesses.