Written on February 6, 2013 at 5:23 pm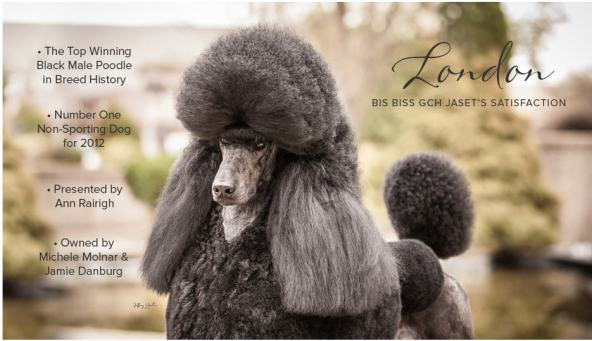 As London the Standard Poodle descends upon New York City for the Westminster Kennel Club Dog Show, he serves as a reminder of those various points of pride a city can possess.
Whether it's the Presidential Debate being held at Lynn University, or the success of Florida Atlantic University Owls alum Alfred Morris becoming a rookie NFL sensation with the Washington Redskins, of even the city being known as the hometown of IBM's personal computer division – and the birthplace of the PC itself, a community becomes known for the footprint it leaves on the greater psyche.
This weekend will be yet another example of a local pride and a canine rallying point. Boca Raton residents Michele Molnar and Jamie Danburg – he the founder and president of Danburg Properties of Boca Raton – take great pride in London's accomplishments and the enthusiastic reception he receives in the show ring and public events.
It's a pride we all can share – whether for London, Lynn, Alfred Morris or even the PC.
Those interested in following London the Standard Poodle and the Westminster Kennel Club Dog Show live, tune in Monday, Feb. 11, 8pm-11pm ET (Live on CNBC), and Tuesday, Feb. 12, 8pm-11pm ET (Live on USA Network).