Written on April 25, 2014 at 1:00 pm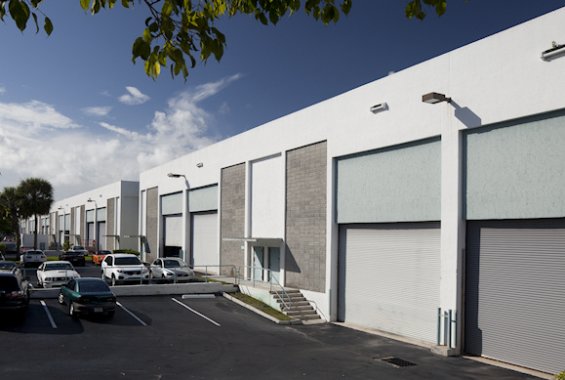 There are a number of factors to consider when choosing commercial real estate. The location is important to assure easy access for customers as well as deliveries. It can also be cost effective for a business to be located near needed resources such as major suppliers. Commercial real estate should have a professional appearance that will attract clients and present an image that the business is reliable. Characteristics such as building construction and maintenance may play an important role in how clients perceive a business. The layout is also critical to provide ample room for equipment and a functional workspace for employees.
Commercial Real

Estate Boca

Raton is Available in Great Locations
Commercial real estate should be located near major transportation arteries such as interstate systems and main thoroughfares. Customers are more likely to do business with companies that are easily accessible. The location should also be professional and visually appealing. A business with a clean environment free from hazards has a better probability of repeat business from clients. Commercial real estate in Boca Raton is available in convenient locations. One Boca Commerce Center, Peninsula Corporate Center, Boca Industrial Park and The Preserve are all located within a few seconds of I-95. One Boca Commerce Center is adjacent to the Marriot Residence Inn and Homestead Village Hotels and offers convenient lodging for clients visiting from outside the local area. The buildings and grounds are professionally maintained.
Commercial Real

Estate Boca

Raton Offers Flexible

Floorplans
Commercial real estate should provide floorplans to accommodate efficient business operations. There should be ample space and electrical connections to install all necessary equipment and enough space to work effectively. This provides a more appealing environment for customers and employees. If frequent meetings or conferences are held, a conference room provides a space conducive for business to be conducted. A receptionist area provides a professional image for visitors. Commercial real estate Boca Raton has a variety of floorplans to meet the needs of businesses of all sizes. One Boca Commerce Center features offices with receptionist's areas, break rooms for employees and conference rooms. Boca Industrial Park offers versatile office warehouse space that allows businesses to customize their floorplan.
Commercial Real

Estate Boca

Raton Has Many Amenities
When evaluating commercial real estate, it's important to consider the amenities offered. Amenities may substantially offset the cost of leasing the facility. Pre-installed equipment and included services can equate to cost savings. Commercial real estate in Boca Raton includes many amenities to make leasing an office space more cost effective. A few of the amenities found at Boca Raton commercial spaces include:
Onsite

24 hour Security
After

hours

card access
Janitorial service
Pre-installed broadband
Full generator backup
Commercial real estate in Boca Raton offers businesses great locations, flexible floorplans and many cost saving amenities. These attractive properties are professionally landscaped and well maintained both internally and externally. Office and warehouse space are available for immediate occupancy. There are several commercial real estate locations to choose from and Danburg Properties can provide listings for many of the best commercial properties in the area.