Written on April 28, 2014 at 1:00 pm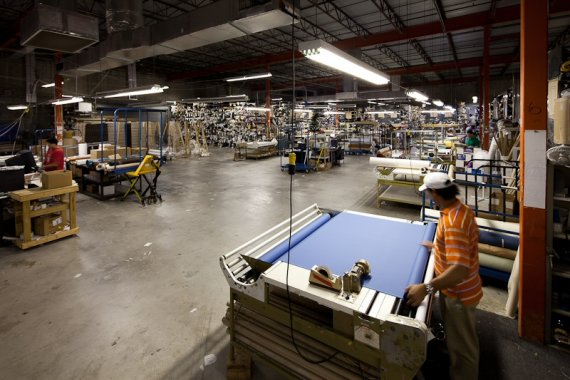 Young entrepreneurs are often in the process of growing and expanding their business. There may be instances that require abrupt changes. This requires a flexible work space to accommodate modifications in business structure and operations. Commercial warehouses are ideal for young entrepreneurs since they provide the plasticity to adjust to waning business cycles and growth spurts. Commercial warehouses can provide storage for documents and other important information for businesses that have outgrown their current office space. They may also house supplies or product awaiting distribution. Many commercial warehouses include HVAC systems that provide environments suitable for carrying out light industrial operations.
Commercial Warehouses for Lease Allows Expansion
Commercial warehouses often have more flexible zoning and consequently more flexible leases. This allows the property to be used for a variety of purposes. They can be used for showrooms, light manufacturing or shipping and receiving. The cost of leasing commercial warehouses is usually much less than for a finished office. This can be a plus for young entrepreneurs trying to work within a tight budget. These buildings have high ceilings that can be adapted for usable space. A growing company can install a second story mezzanine for storage to convert the floor space to manufacturing. Commercial warehouses can provide smart business solutions for manufacturing, retail and distribution businesses.
Commercial Warehouses for Lease at Boca Industrial Park
Boca Industrial Park is located within the Boca Commerce Center and includes six buildings with a total of 386,846 square feet. Building 201, Bay 546 provides an opportunity to acquire office space at exceptionally low rates. The warehouse space has been converted to two story offices. They are fully air conditioned and include built in workstations, executive offices, open areas and a large kitchen.
Building 202, Bay 510 provides fully air conditioned warehouse space and 1000 square foot or greater upscale offices. Heavy power has been installed for manufacturing. Dock and grade level loading is available.
Building 202, Bay 518 features 2500 square foot or greater upgraded offices with an atrium entrance. Warehouse space is fully air conditioned with two new 10 ton HVAC units. The warehouse includes grade level loading with a 20 foot wide and 14 foot high overhead door.
Commercial Warehouse space in Boca Industrial Park features:
Three phase electric dock and grade level loading
High speed broadband access
Security patrol from dusk until dawn
Commercial Warehouses for Lease at Holland Drive Industrial Park
Holland Drive Industrial Park offers newly constructed, small bay industrial and warehouse space. Units are available with 1092 to 2148 square feet of space and include 186 square feet of office space. The overhead doors are constructed of storm resistant impact glass. All spaces include a private restroom. Commercial warehouse space in Holland Drive Industrial Park is available for immediate occupancy.
Commercial warehouses for lease in Boca Raton offer young entrepreneurs an inexpensive and innovative location for business operations. They can provide storage, office space or a manufacturing facility. To learn more about commercial warehouse space available in Boca Raton, contact Danburg Properties.