Written on October 31, 2014 at 1:00 pm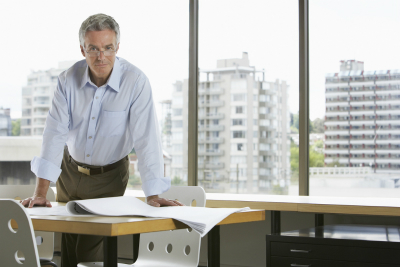 Facilitating growth and increasing productivity are the goals of every business. Everyone wants to succeed, but it takes more than simple desire to make it happen. You must also possess the right people, the right environment, and the right tools to make it happen. More and more companies are turning to corporate offices spaces that pop with innovation and exciting changes to the norms we expect from the industry.
If you or your company is seeking space where you can bring your creative ideas and your bold new changes to the atypical office space, Danburg Properties of Boca Raton is ready and waiting for you with availabilities all across our beautiful city, and space to meet the needs of every business large or small. We love this city, and you will too. Let's find out how our properties can truly make you and your employees rich as your company finds consistent success.

8 Ways That Danburg Properties Can Grow Your Company
1. Prime Locations
The city of Boca Raton is massive and growing by the day. With a high average income and a bustling metropolis that houses over 200,000 people each work day, ours in a city that rests in the beating heart of local commerce and business. Our property locations feature easy access to local highways, major cultural attractions, and all that the city has to offer. Having your business located in a major business hub will do wonders for you as your company feeds off of the resources all around.
2. An Opportunity to Make Your Company Stand Out
By taking advantage of our office spaces available, you can design a corporate setting that bucks all of the established trends. Massive companies like Google, Facebook, and Groupon have been showcasing fun-filled office spaces that incorporate color, relaxation, and stimulating work environments. By placing your business in a centralized location, you can begin to grow and expand on your creativity for your office space and the way you utilize it to better both your company, and your employees.
3. Increased Employee Morale
No one likes to travel for hours as they commute to and from work each day. Luckily, our office spaces are located within minutes of major areas in and around Boca Raton. Your employees will have a capable and creative workspace to look forward to, in addition to a short commute that leaves them feeling refreshed when they arrive, not exhausted. As we all know, increased employee morale is an excellent method of bettering all other aspects of the business.
4. Rising Recruitment and Interest
When you house your business in Boca Raton, you have more time to dedicate towards buildings your brand and differentiating yourself from the competition. When your office features a game room like the offices of Facebook, suddenly your business stands out. Our commercial properties allow for all manner of creative ideas and concepts to take hold.
When these ideas become public, and word of your company spreads, you'll find a massive increase occurs in regards to prospective employees and interest in working for your company.
5. Recognition from Popular Media Outlets
Popular office spaces were recently featured in Forbes Magazine. A Glassdoor spokesperson, Samantha Zupan made an excellent point in regards to commercial office space, "It can be a sense of pride for employees and an attractive selling point to recruits. Depending on how you design the workplace, it can offer a host of benefits." She went on to describe a bowling alley in the Infosys offices, and said that these things "immediately jumped out" to her. This kind of recognition creates a positive effect for all aspects of your business.
6. Increased Potential for Productivity
Establishing your central office space for employees and company matters creates an impact on your productivity in the best way possible. The look and feel of a company is bolstered by the employees working together in the same room, feeding off each other's energy. Our properties allow you to create the ideal working conditions and utilize all technology that you see fit. Comfortable and happy employees offer the most productivity possible.
7. Opportunity to grow
A tree cannot grow unless you plant the seed first. Here at Danburg Properties, we are offering you the idea place to plant your seed and watch your business grow. We already have tenants with us who have been doing business in Boca Raton for years. As a company that has grown ourselves to encompass 5,000 employees across two campuses, we can attest to the fertile ground that is Boca Raton. This is the place to bring your business and housing your offices here will bring together all the positive aspects of your employees and your company in one place.
8. Decreased Costs and Commutes
We're here to save you money in every aspect of your business. Our leasing options are varied and fair, and once you see the properties yourself, you'll wonder how you survived without them. The perfect locations of our properties will save both you and your employee's time and money as they won't have to commute for more than a handful of hours per week. The amenities and security we offer also bring you added value and save you money on protecting your assets.
Come visit us at the Danburg Properties of Boca Raton website, and see how our corporate office spaces, and our Danburg Difference can change your business for the better.