Written on December 12, 2014 at 1:00 pm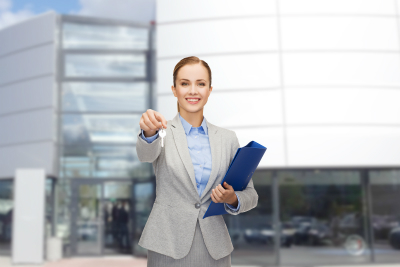 Choosing an ideal office space for your company is a lot like choosing a house. It is a heft decision fueled by a number of factors that results in a long-term stay. When seeking out Boca Raton offices, you'll want to look for something that benefits not only yourself, but also your company and your employees. The factors in play are numerous, but we're here to help you narrow down the decision and find an office property that's right for you.
You may be wondering why Boca Raton is the place to start your business, and why Danburg Properties is the premiere company leasing office space today. All of these things will be addressed and solidified over the course of this article.
Why We Chose Boca Raton, and Why You Should Too
Our team here at Danburg Properties of Boca Raton has been calling this city home for over thirty years. We live here, we work here, and we play here. A decision like that, to settle down in once place, is not made lightly, but we've never been more confident in our choice. In our time, we have acquired the top office buildings and commercial real estate that South Florida has to offer, and we're offering it to you now.
The locals refer to the city by a nickname "Boca" so what makes this city such a perfect place to settle your business and grow your roots? Well, this city has grown to a massive population of 200,000 since its humble begins in 1903 when it began as a farming village. In the land boom of 1925, a man named Addison Mizner purchased 1,600 acres of land in the city and began building resort homes.
His advertisement of the town read as follows:
"I am the rendezvous of the rich, I am the dream of a genius, the materialization of a magical mirage. I am the sun porch of America. I am Boca Raton in 1927."
It was this beautiful invitation that brought people to what soon became known as the "Beverly Hills of South Florida." Mizner developed the city's real estate with a Mediterranean flare that mixed perfectly with the tropical climate and the pristine beaches of the Atlantic Ocean. Truly this city was a diamond in the rough that had been polished to a mirror sheen.
Of course, the city is not only composed of resort homes and luxury communities. There's a large number of middle class families all enjoying the natural beauty of South Florida. The per capita income of Boca Raton residents is $45,628 with a wide mix of various ethnicities and cultures. In addition, the city is also home to many large scale businesses who house their corporate headquarters in the city.
Here at Danburg Properties, we are proud to house over 200 locally based businesses, including the GEO Group who has their headquarters within our properties at One Park Place. Between the cultural richness, the pristine beaches, the phenomenal schools, and the beautiful climate, Boca Raton is the perfect place to live, work, and play.
Top Properties in Boca Raton
Over the years, we have become one with the economy and the people of Boca Raton. This city and its economy are directly tied to our success and the success of the businesses that call it home. Our goal here at Danburg Properties is to utilize our combined 100 years of commercial real estate experience to serve this community with the ultimate choice of office space solutions.
We take pride in every space that we lease, and provide a number of competitive amenities and services to our tenants. Here is a sampling of what you can expect:
     Full Service Maintenance (requests fulfilled within 24 hours)
     After hours and weekend security patrols
     Flexible leasing options for upgrade and downgrade of space
     Large and small spacing options to meet any business size
     Pet friendly office spaces
     Located near all major highways and interstates
     Hurricane ready buildings with resistant glass, doors, backup power generators
     Communal board rooms and meetings spaces for use at no additional cost
     Broadband internet available
     Dry Cleaning and Car detailing services at no extra cost
We take all of these things (and many more) and combine them into what we like to call "The Danburg Difference." By visiting our website, you can view all of the current office space openings and request more information with our simple form. These Boca Raton offices are equipped with the latest technology and built with an aesthetically pleasing look that defines our difference and quality.
Choosing a place to call home for both your family and your business has never been easier. With Danburg Properties, the choice is both simple and easy. Don't hesitate though, these office spaces are going fast, and rightly so. We look forward to serving you.