Written on December 1, 2014 at 1:50 am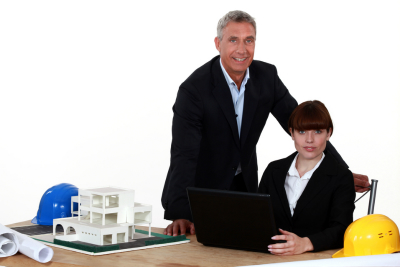 When we say that Danburg Properties offers the best office spaces in Boca Raton, we can't take all of the credit. After all, we're simply offering a space that is fully equipped to let your imagination and creativity fill it with an efficient and modern office solution. Once you see our options, you will instantly be able to visualize the office that perfectly suits your employees and your company.
As we explore the office space solutions from Danburg Properties, allow us to also provide you with some helpful tips to make the most of the space you're leasing from us. After all, your success is our success, so we want to empower you with all of the information you need to fully take advantage of the space.
Three Tips to Make Your Office Space Shine
There are still far too many office spaces that relegate themselves to being claustrophobic collections of cubicles. In this modern age, the best offices are the ones that utilize exciting and innovative new strategies for building an office space that people want to work in. Let's examine some great tips courtesy of Forbes Magazine.
1. Create an Office Space Design for Your Employees
Filling the office space of your choice is best done by creating a design that recalls that fact that your employees are the most important asset of your company. An office should express the culture of a company. Every furniture, desk, chair, and any other choice should be made with the consideration of motivating and driving your employees to feel a sense of pride in their job.
Shoving talented people into cubicles and isolating them from the rest of the team does not create concentration, it limits their potential. Consider more open working environments that offer a flexible approach. If people are allowed some freedom to how they conduct their job, they will feel more valued and therefore produce a higher quality product.
2. Base Your Office Design around Evidence, Not Instinct
The old adage, if it isn't broke, don't fix it applies here. Your office space should be designed around research and scientific understand of how your choices affect your employees. You may love the color blue, but what does that color do for someone who sees it eight hours every day?
Does it motivate them psychologically or does it make them sleepy? These kinds of questions should be considered in every step of the design process. Assuming something works, doesn't mean that it will. Research, evidence, and proof of success will ensure that your design comes together properly.
3. Design Your Office to Support Your Culture
When you're deciding on an office space design, don't look at the broad concepts. Just because you're a finance company, that doesn't mean you must utilize the same design as every other finance company out there. Look at what makes your business unique. What defines your employees, your brand, your culture?
Don't approach office design like it's a strict field with set standards. Yes, there should be consideration toward the individual piece of the design, but the whole should be entirely unique to your company's culture. Efficiency isn't born from design, it's born from a focus on the physical and mental well-being of your employees. This is where the essence of a well-designed office space lies.
A Sample of Danburg's Top Notch Office Space Solutions
Taking into account these simple tips to fuel your office design, allow us to show you an example of an office space complex that currently holds openings for new tenants:
1. One Boca Commerce Center
This two-story office complex represents one of the prized pieces of Danburg's upscale office properties. This complex houses 25,572 square feet of space on lakefront property and is located next to the I-95 Congress Avenue Interchange. Here are some of the exciting features and amenities included with your lease:
     Renovations were done in 2010, updating the lobbies, corridors, restrooms, and exterior paint, along with new landscaping to bring a fresh face to the office complex.
     The Marriott Residence Inn, the Hilton Garden Inn, and the Extended Stay America Hotel are all located adjacent to the complex.
     Each suite offers its own air conditioning unit that is controlled by the tenant and maintained by the landlord.
     Security systems are in place to screen visitors
     Security personnel patrol after hours and on weekends
     5-Night Janitor service is also included
This is just a sample of our office space offerings. Here at Danburg Properties, we pride ourselves in offering the best office spaces in Boca Raton. We do this because we love this city, and we know you will too once you have a chance to visit and enjoy the amicable climate, the pristine beaches, and the beautiful sites.
This is where we work, but it's more than that to us. In our thirty years of supporting our tenants, we've been proud to call this city home. Visit our website today to learn more about availabilities.