Written on October 31, 2013 at 12:01 pm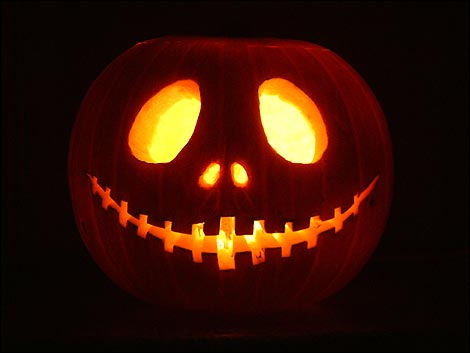 Danburg Properties of Boca Raton and its class A office, warehouse and industrial tenants work beyond the neighborhoods we all call home. But as community partners, we strive to improve all of Boca Raton.
That's why we are sharing these tips from the Boca Raton Police Department. Although Halloween is one of the most enjoyable days of the year for children, parents should be aware of the potential risks to children. To make it a safe Halloween, follow these safety tips:
– Welcome trick-or-treaters with your porch lights and any exterior lights on
– Report any suspicious or criminal activity to the Boca Raton Police Department immediately by calling 561-368-6201 or 9-1-1
– Do not give homemade or unwrapped treats to children
MOTORISTS
Exercise extreme caution when driving a vehicle and remain alert for children, whose vision may
be obscured by masks, darting out into traffic.
COSTUMES
– Purchase or create costumes made of flame-retardant fabric
– Do not permit your children to wear cumbersome or vision-impairing costumes or masks
– Reflective stripes make costumes more visible to oncoming traffic
– Wear comfortable, safe shoes
TRICK OR TREAT TIPS
Dress your children safely!
– Keep costumes short in length to prevent trips, falls, and other bumps in the night
– Wear face paint or makeup; masks can make it hard to see
– Select costumes with light colors if possible
– Have them carry a flashlight and wear a reflector or glow stick.
Parents, make trick-or-treating trouble free
– Accompany young children at all times
– Plan a trick-or-treating route in advance and set a time limit for your children
– Tell children to only stop at homes where the outside lights are on
– Trick-or-treat while it's still light out, if possible. If dark, choose well-lit streets
– Review the rules of stranger danger with your children in advance: "Never go inside anyone's home" and "Never accept rides from people you do not know"
– Review traffic safety: Look both ways before crossing streets, cross only at corners, and obey all traffic signs. Walk across the street and always use sidewalks
– Warn children against taking shortcuts through back yards or parks
– Do not allow children to eat their treats until an adult has inspected them.
Check all treats before eating!
– It's hard for kids to hold back from eating their treats until they get home. One way to keep trick-or-treaters from digging in while they're still out is to feed them a meal or a snack beforehand
– Check out all candy in a well-lit space when your trick-or-treater gets home. Discard any homemade or unsealed treats