Written on October 23, 2013 at 11:59 am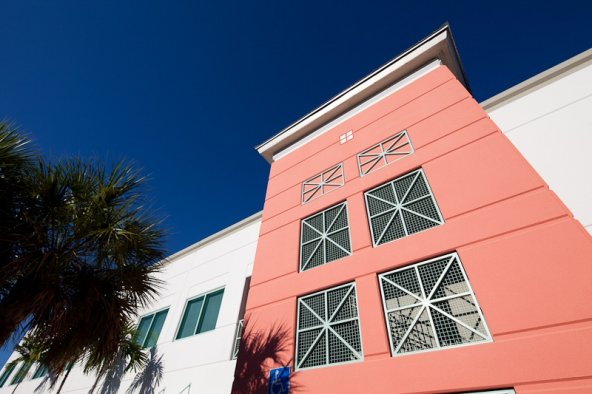 At Danburg Properties of Boca Raton, we know the important role a business can play in the advancement of local causes. That's why we support our people when they take leadership posts at area charities and community service groups.
One such person is Danburg General Counsel Robbin Newman, a long time mentor  with theWomen of Tomorrow Mentor and Scholarship Program (WOT). The mentoring and leadership organization was founded in 1997 by former South Florida news anchor Jennifer Valoppi  and Telemundo President  Don Browne, and today WOT mentors hundreds of young women in high schools  across South Florida.
Last week, Women of Tomorrow took occupancy of its new office space in The Preserve at 7700 Congress. Donated by Jamie Danburg on behalf of  Danburg Properties of Boca Raton, the new office serves as the headquarters for WOT's Palm Beach County operations and its new Palm Beach County director, Lisa Peterfreund.
WOT was able to launch this significant expansion effort, which has now afforded WOT the opportunity to provide mentoring in every public high school in Palm Beach County,  thanks to a generous grant from the Palm Beach chapter of Impact 100. The group seeks to advance high impact giving and action in the South Palm Beach County area by bringing individual women together and making a singular impact.  Impact 100 champions "the power of women giving as one."
In an email this month to its area mentors, partners and supporters, Women of Tomorrow thanked Impact 100, Jamie Danburg, and Robbin for their generous support which has enabled this expansion effort into Palm Beach County.
"A very special thank you to Impact 100 Palm Beach County, for their recent support of our South Palm Beach County expansion. We were thrilled to announce, that through Mentor Robbin Newman, we have secured donated office space in South Palm Beach County, on Congress Avenue, generously donated by Jamie Danburg, owner of Danburg Properties of Boca Raton!"
Danburg is proud to support the mission of Women of Tomorrow, which is  "Changing the world,  one young woman at a time."  You can find out more about this wonderful organization at their website, www.womenoftomorrow.org.