Written on December 1, 2013 at 8:22 am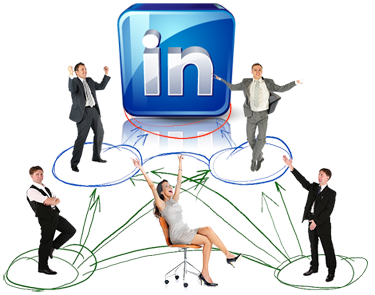 On this blog, we've written in the past about the importance of marketing a business – and how online tools and social media can help build and promote brands across the Internet. We've discussed the Danburg Facebook and our blog, which explore not only the availability of our office, warehouse and industrial space, but news and tips for living and working in Boca Raton, Palm Beach County and South Florida.
But what about personal branding? Just as every executive and employee at a company is part of that organization, they also are their own personal brand. It's been said that "people like doing business with people they like." If that's the case, tenants at Danburg Properties of Boca Raton are such
While many have personal blogs or Facebook pages, sometimes we have to take our "personal" brands to a more professional place.
USNews via Business Insider recently had an article on how to optimize a LinkedIn profile to improve once's presence in the marketplace. Their tips – as augmented by our own – included…
1. Find companies, peers or contemporaries in your local market or geographic area, and follow them. Engage them or custom create content they'll find interesting. LinkedIn, like other social media, isn't about you. It's about them.
2. Find jobs, contracts or opportunities. LinkedIn has a "Jobs" tab; it even forwards to users job or career opportunities in the marketplace. Dig deeper. Even create your own jobs by engaging contacts in conversation about how you can help a specific area in which they may be lacking.
3. Join or create groups. It's not enough to have "Connections" or Friends on LinkedIn or Facebook. By joining groups and then commenting on conversations, you can showcase your expertise – and raise awareness of your presence in the marketplace. If there's no group specific to your area of expertise, or one you know is rising in the market, create the group.
4. Engage your contacts. As with any social media effort, "just being there" is the price of admission (in fact, with social media, it's free). But taking your "engagement" to the next level shows that you're bringing something to the relationship. If someone has a question regarding an issue that's in your area of expertise, offer an answer. If someone needs a connection, offer to make an introduction. Just being there isn't enough. Engage your connections.
If you're ready to take your career or presence in the community to the next level, maximize your social media efforts to help you get there. Social media is free. Use it to ensure your professional persona is perceived as priceless.