Written on December 14, 2013 at 12:11 pm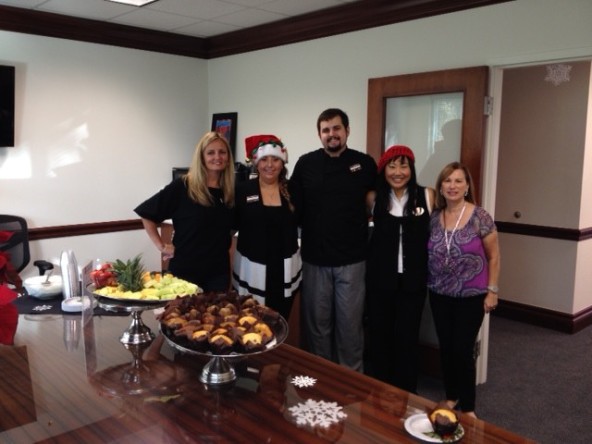 Danburg Properties of Boca Raton celebrated the holidays with a host of office, warehouse and industrial tenants this week at its monthly Danburg Tenant Appreciation Breakfast with partner, Hilton Garden Inn Boca Raton.
This was a feast for friendship, eyes and the palate. The event was catered by Hilton Garden Inn. Breakfast included "pigs in a blanket," specially prepared with pastry wrap coated by maple syrup; mini quiches, muffins, fresh fruit and yogurt, granola and dried fruit.
In attendance from Danburg were Controller Victoria DeBonis, Accountant Tracy Joiner, Property Manager Walter Hannon and Executive Assistant Renee Dougherty and Administrative Assistant Kathy Goldweber.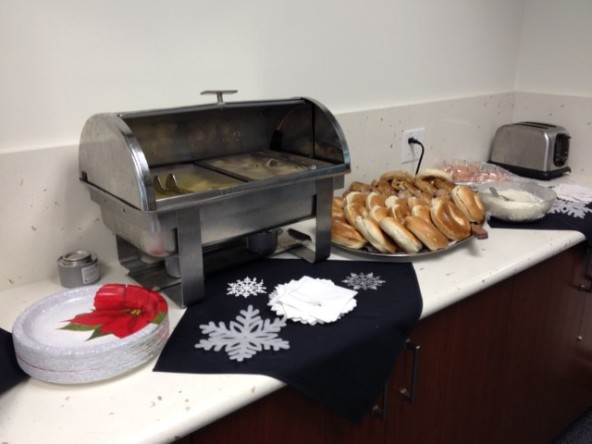 More than 40 Danburg Properties tenants dropped by, including those from Delta Business Solutions, Independent Print and Designs, Realm Labs, Nurse1 and Nautilus Senior Home Care, AW Architects, Women of Tomorrow, World Electric Supply and Bruckner Supply.
Our partnership with Hilton Garden Inn Boca Raton includes an additional tenant benefit: 15% discount off lodging and services for business or leisure customers. Just talk with Melissa Poage or Ashlee Mione-Shadwick at 561-988-6110.
Danburg Properties is pleased to offer this benefit to our tenants. We wish you a happy and healthy holiday season and welcome you to our next Tenant Appreciation Breakfast in the New Year.