Written on October 27, 2014 at 1:00 pm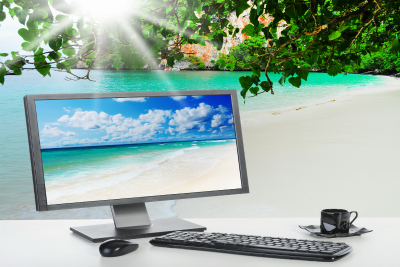 We are all hardwired to enjoy beaches in some form. Whether its walking along the shore or swimming in the water, beaches speak in a language we can all understand. Living and working near one affords you crisp salty air that comes straight from the ocean as well, so the climate is always favorable.
Besides the beautiful sites, our Delray Beach office spaces are stirring up the local water cooler as more and more businesses migrate to this beautiful slice of paradise. Before they all disappear, come see what Danburg Properties has to offer you and your business as you settle into this gorgeous city and experience all that it has. You'll be surprised as you learn how culturally and economically huge this city is as well. By the end of this piece, you will be jumping at the economically huge.


What Delray Beach Has to Offer
Recorded history of Delray Beach begins in 1876 when the Orange Grove House of Refuge was built. People began to settle in 1884 when African-Americans came from the Panhandle of Florida and purchased land from the Orange Grove House of Refuge and began farming.
Fast forward to this modern era and Delray Beach has undergone a significant change in its look and feel. The construction of the Delray Beach Tennis center brought major businesses to the area and it has hosted several major tennis events, most recently the Fed Cup in 2005.
Historical landmarks received treatment as well, these include the Old School Square which was previously an elementary and high school. It has been turned into a cultural center and the Colony Hotel. The former high school building was turned into the Crest Theatre for performing arts. The gymnasium has been resorted to its original appearance and is currently used for local events. The elementary school was used to house the Cornell Museum of Art and History.
This is just a sample of the history and culture that Delray Beach has to offer you and your business. The economy is already booming, with several major businesses housing their headquarters here.
There are a number of restaurants, retail, nightclubs, and art galleries in the city. In 2012 USA Today Travel named Delray Beach as America's Most Fun Small Town. This was a result of a massive expansion to the Downtown Arts District. New mixed-use development projects have been built as well to facilitate the continued growth.
Our Boca Raton properties are located adjacent to Delray Beach, and bring you to the doorstep of both these bustling cities. Let us examine how these ideally located properties can bring you business from this ever growing economy.


Commercial Office Spaces near Delray Beach
Our properties are located within seconds of the I-95 interstate, and minutes from the main hubs of Boca Raton and Delray Beach. With ease of access in both directions, your business is poised to succeed based on the location alone.
There are also three major airports within the area. At Danburg Properties, we own the largest amount of Class A commercial real estate in Boca Raton. We have a wide variety of industrial and office spaces of varying sizes to meet all the needs of your business. We have both small firms and globally recognized tenants already in place, so space is always a commodity.
What makes our office spaces stand out? We offer the most amenities and services out of any competitor. Here is a sample of the top notch aspects of our properties:
High speed broadband internet connections
Attentive and fully comprehensive maintenance
24-hour access and round the clock security
Interior designs including solid wood doors, granite countertops, and private restrooms
Security cameras
lush tropical landscaping
We have two locations that offer plenty of industrial property space near Delray Beach. For example, Peninsula Corporate Center is located minutes from Delray Beach via a direct connection to I-95. Another center of industrial Class A property is One Boca Commerce centered which was recently remodeled and is situated near the Hilton, Marriott, and Homestead Village hotels.
Besides offering the best locations and all of the latest technological breakthroughs, we here at Danburg Properties are most proud of our top notch service and robust experience. We have been in business for over thirty years serving this beautiful city and our tenants. Our desire to meld with the community and the economy is something we like to call "The Danburg Difference." This concept encompasses everything we do, and it is showcased in the exceptional quality of our properties.
With over 5,000 employees spread across two main campuses, we have a combined total of 100 years' experience in the commercial real estate business. We prepare everything to the highest standards for the benefit of our tenants, and we believe that our properties are the finest that Boca Raton and Delray Beach has to offer. When people are discussing Delray Beach office spaces, they are mentioning our name: Danburg Properties.