Written on October 8, 2014 at 1:00 pm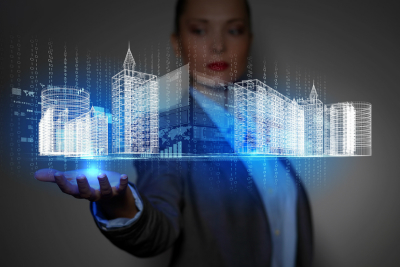 The requirements for an office space are minimal. All you need is four walls, a roof, maybe some carpet, and a few windows. All you really require is an open, enclosed area. The rest is moved in and fills the gap. Without all the cubicles, keyboards, and desk chairs, it's just space. This is of course a very basic overview of the concept, but the real question here is "how do you define an extraordinary office space?"
When you're looking for office space in Boca Raton, don't rent something that provides you with the bare essentials. You deserve better, your company and its employees also deserve better. Let us show you the true definition of an office space that elevates itself far beyond a simple set of walls. Our amenities and features will impress and assure you that we provide only the best options.
Innovative Office Space Solutions
Today's modern offices are less about cramped cubicles, and more about collaborative and open ended working environments. In the past, everyone was separated, and creativity was an extinct species. Businesses have evolved to accommodate and encourage synergy and promote a freely open working space.
Here at Danburg Properties of Boca Raton, we have designed our buildings around this concept, creating office spaces that work in tandem with your specific vision to bring your office to life in a way that no other area can do. We have already helped several major clients set up their offices here in our beautiful city. This broad and varied group of tenants include but are not limited to the following examples:
     Xerox
     The Boca Observer
     DayJet Technologies
     Block Vision
     Demand Brands
     Wesco Distribution
     World Electric Supply
The architectural design of our buildings creates spaces that any and all types of businesses can set up their working space in, but more than that, we also provide clients with a full suite of amenities and features that promote a safe, relaxing, and efficient working atmosphere.
It all starts with open ended floor plans that allow for flexible designs. When choosing the ideal office space for your company, consider the various types of space that we offer here at Danburg. Our options range from executive suites, to small office spaces, to Class A industrial space. We are able to meet the needs of companies both large and small with an equal amount of attention applied to each and every one of our clients.
The Preserve at 7700 Congress
The properties we offer in Boca Raton are all designed to meet the needs of our tenants and exceed their expectations. Take for example The Preserve at 7700 Congress Ave. This five building office complex is composed of three one story buildings and the remaining buildings are two stories tall. These buildings offer a number of office suites for rent and include several amenities and features that most clients are pleasantly surprised to see.
These buildings were constructed in 2001 and include the following features:
     Hurricane Resistant Impact Glass
     Security Patrol
     Broadband, VOIP, and Streaming Television
     Standard unit sizes of 580, 594, 1,000, and 2,000 Square feet
     All spaces are self-contained with round the clock access and HVAC systems maintained by the landlord.
     DSL, T1, and Satellite TV are available
     The complex is located seconds from the I-95 and Congress Avenue Interchange
     30 minutes to Downtown Fort Lauderdale or West Palm Beach
     50 minutes to Downtown Miami
These buildings are well maintained by the landlord, with aesthetically pleasing color styles on the exterior, and beautiful, lush landscaping across the property.
Why Choose Danburg?
Our staff of over five thousand individuals across two separate campuses has a combined total of over a hundred years' experience in the commercial real estate industry. Danburg Properties of Boca Raton has been in business for over thirty years, serving the people of this great city and bringing more businesses and jobs. Our clients receive full-service maintenance with every lease. Each and every client is incredibly important to us, which is why most service calls from tenants are handled the same day. The security patrols mentioned earlier patrol after hours and on weekends as well. They will even escort you or some of your employees to their cars.
Our properties are centrally located to provide you access to all the major areas around and in Boca Raton. In this way, you will never have to commute more than you want. We take pride in working with our tenants and bettering the city we love. Here at Danburg, it's about more than just leasing office space in Boca Raton; it's about bettering the lives and businesses that we interact with each and every day. Some may call it great service, others may call it going above and beyond. We like to call it "The Danburg Difference"
We invite you to visit our website today, and see for yourself the incredible options available to lease.