Written on May 21, 2014 at 1:00 pm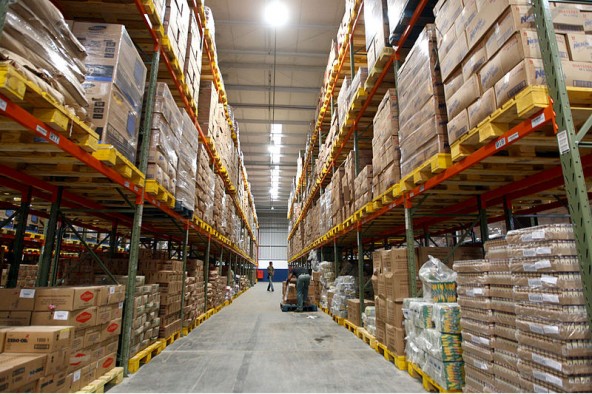 When you decide you need a commercial warehouse for lease Boca Raton, one of the first things you should do is find well known and respected property owners like Danburg. Danburg Properties is well known in the Boca Raton area for their great warehouse and office space locations, their expertise in the area can help your business flourish. Danburg will help you find the best commercial warehouses for lease that perfectly suits your needs.
Boca Raton is a city that is well-known for its booming commercial sector. Every day, new businesses are opening and demand for warehouse space is increasing in the area. Having a commercial warehouse in this vibrant community allows your business to grow as well as keeping distribution centralized.
Commercial Warehouses For Lease In Boca Raton: Features
One of the best features of Boca Raton is local support for local businesses; most people would prefer to do business with a company that has a centrally located warehouse. This makes many aspects of a business more convenient such as incoming and outgoing deliveries. Danburg has a popular I-95 interchange location that provides this accessibility.
Local warehouse space for rent in Boca Raton also has numerous benefits. Your business doesn't just get the great advantages of being in a popular city, it also get all the amenities it needs to be successful. Having large amounts of warehouse space gives you plenty of room to perform daily operations or grow your business.
When choosing a commercial space in Boca Raton, remember that location is very important. Transportation access is crucial, especially if you plan on having a lot of business performed in the warehouse. You don't want to waste time traveling to a remote location when you have all the amenities of the city right around the corner. Choosing a commercial warehouse in Boca Raton helps you reduce your overall transportation costs. You will also have great access to the local highways, airports and railways.
There are several different commercial warehouses in Boca Raton to choose from, each one offers its own set of the amenities. Air-conditioning is a very common option for the warehouses, especially since they are located in Florida. Some warehouses will offer additional amenities such as heavy-duty electrical service, office build out, high ceilings and more. With a little bit of research you can find the best mix of available warehouse features that work for your business.
Other great features include:
Storm Ready Upgrades
Industrial Rated HVAC Systems
On-site Security
The Price of Commercial Warehouses for Lease Boca Raton
Many people think of Boca Raton is a very expensive place to work. However, there are plenty of ways to save money, especially when you are renting. Many warehouses choose to use green methods in their operations. Fuel-efficient and energy-saving designs are also very common in the area. Choosing to place your warehouse in Boca Raton will help give you access to some of these money-saving resources.