Written on June 13, 2014 at 1:00 pm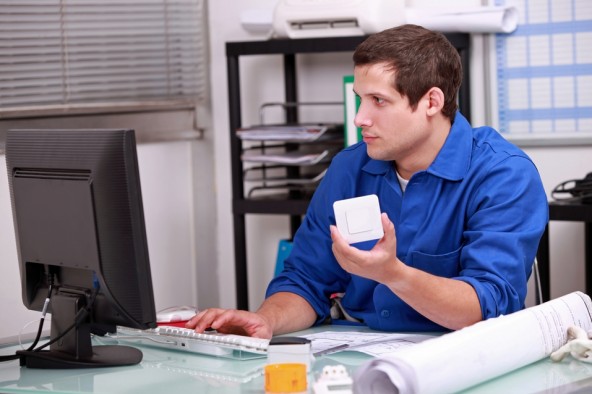 Danburg owns several industrial parks in Boca Raton. From small office buildings to large industrial space locations, you can find a storage location, new distribution spot or even find a place for your gym or recreation center.
There are plenty of ideas to build when you can find storage as modern and spacious as the newest properties from Danburg. Their latest locations include Holland Drive Industrial Park and Boca Industrial Park. If you are looking for affordable office or warehouse space, you can find all types of spaces available at either of these locations.
Holland Drive Industrial Park
Holland Drive Industrial Park was made to serve all types of small businesses. With small bays and up to 2,200 square feet offices and storage space, industrial space locations at Holland Drive are quite affordable. Most offices at this location have HVAC.
The building features modern construction and landscaping as well. All glass and overhead doors were also built to protect against impacts from hurricanes and other Florida storms.
Holland Drive Park has grade level bays for its industrial space locations and also features a Boca Raton address. Many businesses have found their homes at Holland Drive Industrial Park. Some of these businesses include:
Storage
Mail Distribution
Distribution
Technology
Film Studio
Dance
You will be impressed by the exterior of this building as well. The store signs and parking lot are just as well-maintained as the landscapes and exterior facades of the building. As an owner operated property, Holland Drive service requests are always responded to quickly and owners ensure that the building is well maintained year-round.
Boca Industrial Park
Boca Industrial Park offers ideal industrial space locations that range from 4,000 to 100,000 square feet. It's ideal for larger users as a Class A industrial park. The building is upgraded and includes exterior and interior finishes with grade level bays and dock level bays. One of the best parts about this industrial park is its location.
Just under a minute from I-95, Boca Industrial Park is located in a pristine and charming area with a lake nearby. Most spaces are air conditioned and include heavy power stations with 800 volt power stations for all types of heavy machinery operation.
If you have deliveries coming to your site day in and day out, you'll love the easy access provided by the building's construction. Railroad connections with zone code M3 are also available.
Multiple industries are already located in the Boca industrial space location. These include distribution, tech, bio-sciences, manufacturing, pharmaceutical manufacturing, storage, wholesale distributors and furniture store. The office building offers perks to many of its residents including 24/7 security with manned guards.
The on-site ownership at Boca Industrial Park allows service requests to be answered quickly. They are always ready to lend a hand and make sure that tenants are well taken care. The landscapes around the building are just one example of the care and maintenance that goes into these buildings by the property owners.
A few spaces are still available at Boca Industrial Park and Holland Drive Industrial Park. You can visit Boca Industrial Park or Holland Drive Industrial Park at any time, or you can call for a tour of the park by a property owner.