Written on June 11, 2014 at 1:00 pm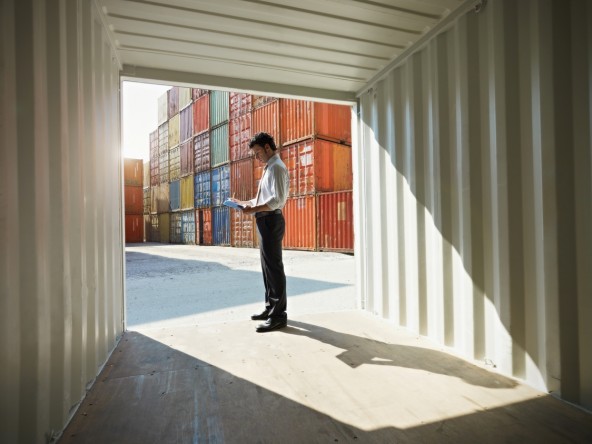 Many areas around Boca Raton are expanding for commercial real estate for new businesses. There are a few different areas that Danburg owns that have helped many manufacturers and businesses gain adequate storage. As the largest industrial property owner in Boca Raton, Danburg owns and manages over a third of the industrial building locations in Boca.
With large, modern warehouse and office space, it's easy to create your own storage, office, showroom or rec center. The latest industrial warehouse space locations include Boca Industrial Park and Holland Drive Industrial Park.
Boca Industrial Park
As an industrial warehouse space, Boca Industrial Park is one of the largest and spans up to 100k square feet of space to lease.
It's a Class A industrial park with modern exterior and interior finishes, grade level bays, dock level bays, air conditioned interior, heavy power stations, 800 volt power stations for heavy machinery and railroad connections. Many businesses use Boca industrial Park for shipping and storage as well as office space.
There are various industries already located within Boca Industrial Park. These include:
Manufacturing
Distribution

Bio-Science

Storage
Wholesale Distributors
Ballet and Dance
Pharmaceutical Manufacturers
Furniture Design Showrooms
The space is dynamic so that any industry can find a suitable way to use the space for their operations. The location provides excellent access for large freight trucks and smaller delivery trucks. With railroad connections, you can quickly distribute and receive any shipments on a daily basis.
The industrial park is protected by manned security 24 hours a day, seven days a week and includes holidays. Management is always available for any needs with friendly owners who are there for tenants day and night. The landscaping for these buildings is particularly maintained and updated throughout the seasons. With lake views and easy access to I-95, Boca Industrial Park is one of the best industrial warehouse spaces available for any industry or business. Delivery trucks will have no problem accessing the location at any time of day.
Boca Industrial Park also features mezzanine floors in some of the interior spaces on the second floor and also has 22 to 24 foot ceilings in all spaces. As one of the newer industrial parks, its state-of-the-art construction was especially made for diverse businesses and industries in Boca Raton.
Holland Drive Park
There are also more affordable locations if you have a smaller business and don't need as much storage space. Danburg offers a few different properties to give your business a better space for all operations in Boca Raton.
Holland Drive Park has a convenient location and excellent owners who are always available for tenants. Although smaller in comparison to Boca Industrial Park, Holland Drive Park offers small industrial warehouse space and officers up to 2,000 square feet. Most of these spaces include HVAC, glass and overhead doors that are hurricane resistant.
The industrial park is incredibly modern and features several industries as well as recreational organizations. The landscape also provides for a beautiful exterior. Inside, you'll find mezzanine floors and 24 foot ceilings that create bright and pleasant office spaces. For example, a gym, film studio and tech company are all located in Holland Drive Park as well as distribution, storage, mail distribution and other small businesses.
Holland Drive Industrial Park offers small grade level bays and also has security features. The park is owner-operated and is well-kept with manicured landscaping and pressure washing. If you are looking for a smaller office and technology park, Holland Drive Industrial Park is a great solution for your business.
There are a number of different warehouse spaces still available for rent at Boca Industrial Park and Holland Drive Park. You can see all of the available properties and listings for Danburg through searching the company site, or you can always call to speak to one of the agents about finding the perfect industrial warehouse space for your business.