Written on October 10, 2014 at 1:00 pm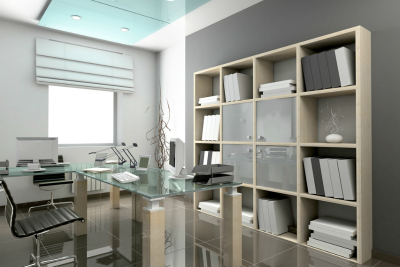 Working in an office used to be a dull and dreary job, trapped in a cubicle all day with little to nothing around you to stimulate your creativity, or even keep you from nodding off at your workspace.
In recent years, offices like Google, Pixar, and other companies have begun utilizing their office space to create unique and innovative working environments for their employees. The results have been outstanding, and employees are far more engaged and enjoy a higher quality of life as a result of these unique work spaces.
If you're looking for innovative office space that can support not only your business, but provide you with the means, and the space to develop and incorporate your fresh and new ideas then look no further than Danburg Properties of Boca Raton. Danburg has the finest office space in Boca Raton with all of the amenities and features you've come to expect from modern leasing options.
Examples of Unique Office Spaces
Last year, ArchDaily hosted a contest known as HP's Innovation Challenge that sought to reward and feature innovative workplace designs. There were over 150 submissions, and the winner was an impressive design by New York City's miLES Storefront. Beyond the winner though, several other submissions provided some unique takes on the traditional office space. Perhaps these designs will inspire you and your company to create an office space of your own.
1. The Winner: miLES Storefronts
The winner of the challenge has an office space that is composed of a network of shared workspaces that combines a coffee-shop with a traditional office atmosphere. Since most people, myself included, like to work in a coffee-shop setting for its casual feel, the combination of this classic workspace and a traditional office provides a place to exchange ideas and feed off one another's energy.
2.The Skullcandy International Office in Zurich, Switzerland
These offices feature bright colors and a design to the desks that allows them to be reconfigured between separate and shared workspaces. A simple concept but a design that allows for singular or collaborative workspace on the fly. This saves time, money, and space.
3. The iProspect Office in Fort Worth, Texas
This office features something known as the "Brain Room". The concept is a curve-shaped conference room that is intended to promote collaboration. The reasoning behind this effect is that the room has no corners to speak of, and therefore lacks any jagged angles or space to retreat from the conversation.
4. The SWA Group Offices in San Francisco
These offices incorporate something known as a "Culture Wall" which includes photos of people, inspirational images, and examples of work. This collage of sorts, does wonders for creating an atmosphere and settings that keeps people's creative juices flowing.
5. Netherland's Corporate Campus Apeldoorn
This office space is known for being a green environment. The unique innovation incorporates an open office space with interior landscape design. The combination of open areas, and living plants not only promotes quality air, but also adds a splash of color to the working area.
Create Your Own Designs with Danburg Properties
These office designs are merely the tip of the proverbial iceberg. With the quality selection of innovative office space for lease from Danburg Properties of Boca Raton, your company can find the ideal space to bring your vision of innovation to life. Take for example the office suites at One Boca Commerce Center.
This two-story office complex houses 25,572 square feet of lakefront office buildings that are adjacent to I-95 to Congress Avenue. The highlights and amenities of the building are numerous and include the following:
     Recent Renovations in 2010 including upgraded lobbies, corridors, restrooms, exterior painting, and new landscaping.
     The building is adjacent to the Marriott Residence Inn, the Hilton Garden Inn, and the Extended Stay America Hotel.
     Individual A/C units are housed in each suite, and controlled by the Tenant. All of them are maintained by the Landlord.
     Security Systems are in place for Visitor Access.
     Roving After Hours and Weekend Security Patrol.
     5-Night Janitorial Service is included.
     Satellite TV, Broadband Internet, and VOIP Telecommunications are all offered.
These spaces offer any and all options that your company could require, to ensure that your office space is set to house any and all bold designs you have in mind. If you're interested in the spaces available for lease, head to the Danburg Properties of Boca Raton website and provide some basic information. Our team of professionals are committed to providing the finest space available for all of your needs.
With centralized access, a wealth of amenities and features, and the finest options available to you, there's no reason not to house your innovative office in one of the many suites available. Head online today to fill out the simple form and inquire about openings in Boca Raton.