Written on December 5, 2014 at 1:00 pm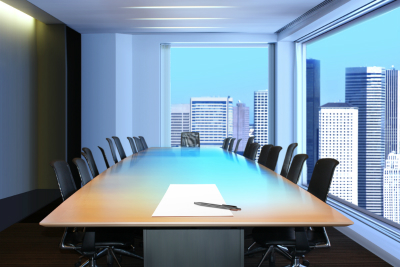 It used to be that businesses relied on warehouse space for one thing: storage. This is simply not the case anymore though. With new technology and advancements in business solutions, industrial real estate has seen a renewed vigor and purpose. It's time for your business to decide if you can utilize industrial space for lease while there's still time to find some. When new trends emerge, space can disappear quickly.
Let us examine the various uses that the industrial space on offer from Danburg Properties can provide you. Through this, you will see if this type of real estate leasing is right for your company.
Multi-Purpose Industrial Real Estate
Business has always been a rigid and stoic practice. There are things that work, and it those things that all companies abide by. In recent memory, new companies like Google and Groupon have shown us that office space doesn't have to be cubicles in an office building. In addition, warehouses have begun to house entire stores and recreational businesses like never before.
With the capacity to regulate temperature and automate storage organization, it has never been easier to store merchandise, medicine, and anything else in a warehouse space. These are so much more than massive storage bins, they have numerous uses. Here are some of the possibilities:
1. Innovative Storage Solutions
When you've begun your business, you may not have an office, or you may be an online company. Your merchandise and your ware need a place to be stored and while some people start out in their garage, soon you will need a place to keep all the inventory safe and organized. We can help with our small sized industrial real estate.
With a flexible lease that allows for upgrading the space, you can start with the space you need, set up an office, and have an office all in one location.
2. Support for Pharmaceutical Storage
Our warehouses are located in Class-A industrial complexes that feature all the modern features a pharmaceutical could need to store prescription medicine. With broadband internet support, automated and remotely tracked organization systems can be put in place. In addition, impact resistant glass and backup generators ensure that all contents are safe and secure, rain or shine.
3. Creative Office Space Solutions
As mentioned earlier, industrial real estate has seen a renewed surge as companies look for opportunities to create more relaxing and stimulating work environments. This involves creating open spaces, collaborative working environments, and removing the existence of private offices. When everyone is working together in an open space, the creative energy flows freely between all individuals.
Our Industrial space is fully equipped to support any and all creative office space solutions. We encourage our tenants to utilize the space we offer to the best of its potential, and this is certainly a way to do just that.
4. Recreational Businesses
When one starts a recreational company, one must also account for the need of space almost immediately. These companies typically sell pools and pool accessories, billiard tables, and other home activities. To display these, a lot of space is required, and we can easily help house the displays and merchandise for companies in this niche. Everyone deserves to relax and enjoy some free time, and we wholly support these types of companies who wish to set up shop.
Industrial Space to Meet Any Business Need
Allow us to show you an example of just one industrial complex owned by Danburg Properties:
1. Boca Industrial Park
This beautiful complex is the only Class-A Industrial structure in the city of Boca Raton and we are offering space in each of the six buildings to meet the needs of current and future tenants. With a total of 386,846 square feet of space, there is no shortage of options. The location is mere seconds from the I-95 Congress Avenue Interchange and includes a wide array of ceiling heights, air conditioned options and office buildouts.
Here are some other amenities you can enjoy as a tenant in this complex:
     Ceiling Heights ranging from 20-24 feet
     Dock and Grade Level Loading with Three-phase Electric
     Security is patrolling from dusk to dawn, including weekends
     High-Speed Broadband options are available
     Leasing Management and Ownership is on-site.
We also offer smaller industrial spaces at another complex entitled Holland Industrial Park. Between these two locations, we can easily meet the needs of any and all clients who wish to utilize the space for one of the options above or something different entirely. At this point, there should be no reason why industrial space for lease isn't right for your company.
At Danburg Properties, our space is designed to adapt and meet the needs of any business. Beyond gaining the finest industrial real estate in Florida, we also offer our clients unrivaled service and dedication in the form of fully covered maintenance and fulfilling all service calls within twenty-four hours. Visit our website today to view the openings in each of our industrial complexes and see "The Danburg Difference.