Written on December 19, 2014 at 1:00 pm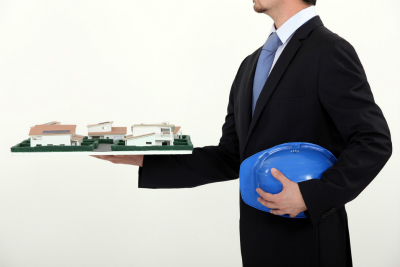 When it comes to office space, there's no shortage of varieties and options. The underlying issue, however, is finding one that meets your needs, provides proper amenities, and allows for expansion or downsizing as the business landscape changes. Truly a tricky balance, but one that is entirely possible if you know where to look. Of all the office space for rent in Boca Raton, we have the best options for your company.
How can we say this? Well, we aren't the only ones who think so. Here at Danburg Properties of Boca Raton, we house over 200 locally based businesses who have grown their roots deep in our city. Year after year, we continue to grow and house more tenants in our state-of-the-art office buildings. We'll show you what this city has to offer and more importantly what our office spaces can do for you.
Welcome to the Greatest City on Earth
Boca Raton, or simply Boca as the locals call it, is a beautiful city nestled on the eastern coast of South Florida. With pristine beaches, a tropical climate, and plenty of culture, this city has plenty to offer for your family and the families of your employees. With a healthy mix of upscale luxury living and middle class individuals, there's truly something for everyone.
With a strong population of 200,000 and counting, this city welcomes any and all businesses to take part in the success and the booming economy that it has forged for itself. People always imagine a beachside paradise to call home, and with Boca Raton, it can be a reality for you and your company.
Beyond the lavish offerings and easy living, this city is also prime to receive more business. At Danburg Properties, we make it our personal goal to fuel the growth of this city that we love. We have been a Trustee member of the Boca Raton Chamber of Commerce for 15 years in addition to providing charitable donations to over 40 local philanthropic organizations. We do this because we love this city and we want to give back to it.
Our Unbeatable Office Space Solutions
When choosing your office space, a question arises: should you rent or buy? This age old question has arguments toward either side, but we at Danburg believe that leasing our office solutions provides the best possible value for our tenants. With our flexible leasing options and the ability to upgrade or downsize your space, we offer you the ability to adapt with the times. Purchasing a property outright is expensive too, something that many small businesses cannot afford. We understand this, which is why we've removed the need to purchase outright and instead offer leasing plans to our potential tenants.
Let's examine some of the complexes owned by Danburg Properties and what they can offer for you and your company.
1. One Boca Commerce Center
This beautiful complex consists of 25,572 square feet of lakefront office buildings. They are located adjacent to the I-95 Congress Avenue interchange. There are some incredible amenities and services offered when you lease within this complex, including the following:
     Renovations done in 2010 modernized the lobbies, corridors, restrooms, exterior, and landscaping.
     The complex is located next to the Marriott Residence Inn, the Hilton Garden Inn, and the Extended Stay America Hotel.
     Each suite includes A/C units controlled by the individual tenants and maintained by the landlord.
     Security systems are included for visitors
     After hours and weekend patrol is included
     5-Night janitor service is also included.
     Support is in place for Satellite TV, Broadband Internet, and VOIP Telecommunications
2. Boca Industrial Park
This option represents the only Class-A industrial complex in the city, all of it owned and operated by Danburg Properties. There is a total of 386,846 square feet spread across six buildings, all of which is located mere minutes from the I-95 Congress Avenue Interchange. You may be wondering why we're mentioning an industrial complex?
There has been a massive increase in offices utilizing industrial space for their needs. With a new focus on creative, open working environments, our wide range of spacing options allow you to realize your vision for an office that represents the company's culture.
Here are the additional amenities you can expect:
     Ceiling Heights between 20'-24'
     Dock Grade Level Loading and Three-phase Electric
     Security patrols at all hours and on weekends
     High-Speed Broadband Internet Available
     Offices included, many with A/C Units in the Warehouse
     Leasing management is on-site
Our industrial space can easily be converted into office space to meet the need of your business. Many business have chosen this path because it offers them the ability to create a working environment that is fresh and exciting. Visit our website today to view openings in this fantastic locations.