Written on September 12, 2014 at 4:55 pm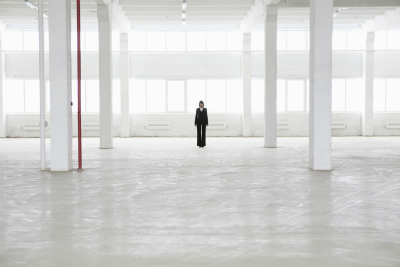 With many businesses growing, and the economy booming here in Florida, space and storage are more of a hot commodity than ever. A growing business needs space that is both ample, and reliable. Even smaller businesses must have some kind of storage area for their products and technology, or they won't have room to grow. Many small businesses may wonder if there's an option out there for them, and their spatial needs.
If you're looking for warehouse leasing, you need look no further. Welcome, to the beautiful city of Boca Raton, in the great state of Florida. Here, you'll find the finest space, and the greatest people to help you find your ideal warehouse location. After seeing the jaw-dropping options available through Danburg Properties, the only question on your mind will be what warehouse space is available, and how you can find out more.
Why Boca Raton?
From a living standpoint, Boca Raton offers plenty of reasons to not only settle your business within its boundaries, but also your family. The full name of our company is Danburg Properties of Boca Raton. We added the city's name to our logo because this is our home, and our passion. All of our U.S properties are located within the city, and this gives us a major stake in the city's economy.
Beyond this, the city offers beautiful beaches, a tropical climate, and a wealth of resources and surrounding businesses. For the families of business owners, the city also offers top quality schools, three universities, and highly qualified medical facilities. The east coast of the city offers multiple attractions such as Red Reef Park, and South Inlet Park.
In addition, the city is home to the Gumbo Limbo Nature center which is a joint effort between the Greater Boca Raton Beach, the Park District, and the Florida Atlantic University. This attraction includes sea tanks, a butterfly garden, and a boardwalk trail. It also contains a research facility where students study various forms of marine life.
From a business standpoint, Boca Raton offers plenty of reason to bring your business here. The city is known for its high income demographic, with the per capita income being $45,628. The median income for a family is estimated at $92,057, and according to Forbes Magazine, Boca Raton possess three of the top ten most expensive gated communities in the U.S.
Warehouse Leasing Options through Danburg Properties
This city has everything a business, and a family needs. With help from our talented team of over five thousand individuals, Danburg Properties is poised to offer you the finest warehouse leasing options in the state. Our two industrial parks, and a few example availabilities are listed below.
1. Holland Drive Industrial Park
Located in an excellent place south of Clint Moore Road between Congress and Military, this industrial park is ideal for the business looking for well-priced, smaller sized warehouse options. The industrial park is recently constructed, with a modern look and a fresh feel that permeates the entirety of the property. It is built with impact resistant glass and storm resistant overhead doors for the hurricane season.
Units range from 1,108 to 2,087 square feet with a 14-25% office finish. In addition, each unit has a private restroom. These are some examples of current availabilities in the property:
     Bay 102 – 1,108 SF
     Bay 118 – 1,108 SF
     Bay 123 – 1,108 SF
     Bay 999 – 2,087 SF
Each of these availabilities can be viewed and inquired upon on the Danburg Properties website, specifically on the Holland Drive Industrial Park page.
2. Boca Industrial Park
For the booming business, look no further than Boca Raton's only "A" class industrial park. The Boca Industrial Park is the crown jewel of our company's warehouse space, offering options as high as 30,000 square feet. This massive complex spans across six buildings and encompasses 386,846 square feet of space. With ceiling heights ranging from twenty, to twenty four feet high, HVAC in many warehouses, round the clock security, high-speed broadband options, and more, this is the place to house your business.
This complex already houses cop clients like United Refrigeration, NCCI, and the Boca Ballet, so don't hesitate. Visit the Boca Industrial Park page on the Danburg Properties website and look for these availabilities and more:
     Bay 510 – 5,800 SF
     Bay 522 & 524 – 11,200 SF
     Bay 7676 – 4,399 SF
     Bay 7678 – 5,240 SF
Head to these pages on the Danburg Properties website and inquire online or over the phone to begin the process of bringing your business to one of the best cities in the world! Our talented team will dedicate themselves to making the most out of your time in Boca Raton, and we look forward to housing your business for the long-term and beyond.