Written on November 3, 2014 at 1:00 pm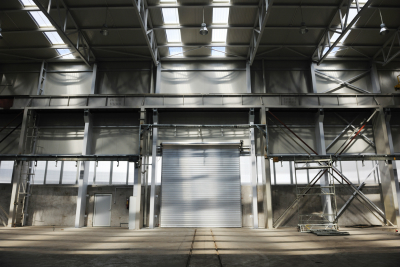 Your business is amazing, it's growing, and it hasn't shown any signs of slowing. Right now, you're overflowing with products and items that need specialized and secure storage, but you just don't know where to find such a thing. Here's the warning I have for you: you are losing money by not taking advantage of the warehouse space for lease that we at Danburg Properties of Boca Raton have available.
When you think of a warehouse, the first thing that comes to mind is a lot of space for a variety of uses. The second thought you may have, is that something that large cannot possibly be affordable to lease. Our properties in Boca Raton are among the finest in the world, and we guarantee not only incredible rates, but also a suite of amenities and services that will have you wondering how you ever survived without our warehouse space for rent.

What is The Danburg Difference
Many leasing firms will make promises like the ones above and not deliver on them in the long-term. We here at Danburg Properties of Boca Raton have been in the business of providing Florida's finest commercial and industrial real estate for over thirty years.
Why did we choose Boca Raton? Well that answer is simple: we live here and we love it here. Everything from the sun kissed beaches, to the cultural attractions, to the wide demographic of peoples that live here. It all combines to create the perfect place to live, work, and play.
More than just a city, this place is a bustling hub of commerce and business. We saw the potential all those years ago and we still see it today. Our properties are centrally located near major cities, airports, and Interstate highways.
This was no accident, we wanted our tenants to have access to everything they need within a few minutes' drive. Before we talk about the actual properties, we would like to extend a final welcome to you, dear reader, in the form of our culture that we like to call "The Danburg Difference."
This term refers to our dedication to this city, as a Trustee Member of the Boca Raton Chamber of Commerce for fifteen years, we constantly give back to the community by supporting over 40 local philanthropic organizations. We are proud to also house over 200 tenants who are based here in the city. Our team of over 5,000 individuals across two main campuses have a combined total of over a 100 years' experience in commercial real estate, so we know our stuff to say the least.

What Our Industrial Warehouse Space Can do For You
Your company's growth can only be facilitated by the proper space. Nothing can grow if it's constricted to a small space, it needs room to expand. Our warehouse space for rent is among the highest rated and the rated in the top tier of business spaces. Take for example our locations in the Boca Industrial Park. This industrial park represents the only A class industrial park in the city.
Consisting of a six-building complex, there is a total of 386,846 square feet of space that spans across this industrial park. The building offers multiple availabilities ranging from 5,000 to 30,000 square feet in size. Whether your needs are large or small, we have the space to meet your needs. More than just simple space though, these are some of the features and services you can expect to find when you experience "The Danburg Difference."
All property is located within the 327-acre Boca Commerce Center
Located seconds from the I-95 Congress Avenue Interchange
20'-24' clear ceiling heights
Dock and grade level loading, three-phase electric
Security patrols from dusk to dawn
High-speed broadband options
Upscale office, many include HVAC in the warehouse
Leasing management/ownership on-site.
This property already houses some high profile tenants which you can join today by leasing one of the available spaces. Tenants like United Refrigeration, NCCI, and the Boca Ballet could soon be your neighbors! The difference doesn't end there however, we also provide properties with "hurricane ready" impact-resistant glass and backup generators. All of our space is also "pet friendly" meaning you can bring your pets with you to work without fear.
With your lease, you are given full service maintenance on your property and plenty of flexible options to upgrade or downsize your space as you feel the need. Service calls are handled the same day. Finally, we also include some unique services to our tenants like a communal board room and meeting space, concierge car cleaning and detail, and concierge dry cleaning. We do all of this to make our tenants know that they are valued.
Click here to see availabilities at the Boca Industrial Park, and stop losing money when you could be cutting costs and utilizing the space that you need.