Written on May 20, 2013 at 10:06 am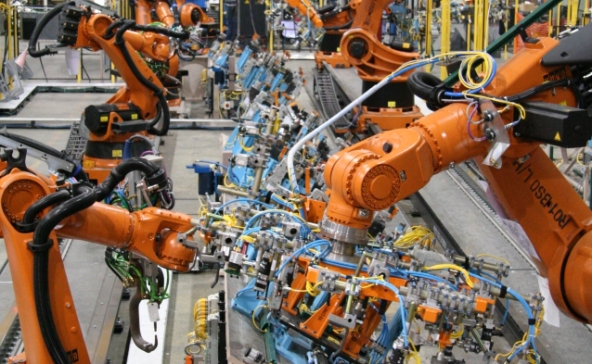 News out of Tallahassee this week was good for Boca Raton and South Florida developers of warehouse, manufacturing, light industrial and even commercial office space – and the tenants who may seek to lease space with them.
Gov. Rick Scott signed into law this month legislation that gives manufacturers a tax break on equipment purchases. The law eliminates for three years Florida's 6% sales tax on new manufacturing equipment bought in the state.
For South Florida companies looking to expand their location operations, or out-of-state manufacturers looking to expand or relocate in South Florida, that news alone was good for area business interests. What had been a disadvantage for the state will – as they say – enjoy a level playing field.
"Florida has been at a competitive disadvantage by being the only state on the Atlantic seaboard and on the Gulf Coast to charge sales taxes on manufacturing equipment," Mark Wilson, president and CEO of the Florida Chamber of Commerce, told the Jacksonville Business Journal. "As Florida's trade and logistics industry grows, and prepares to take advantage of the expansion of the Panama Canal, removing the manufacturing and equipment sales tax will help ensure Florida can take advantage of these new opportunities."
Couple news of the tax elimination with news of growing logistics infrastructure in development or being considered in the region – from tri-county intermodal centers being built to major rail lines being laid or considered – and South Florida is in the midst of a current and future construction, trade and logistics trend.
South Florida regional transit planners are rolling out the idea for a regional rail program that will improve upon Tri-Rail and deliver a transit solution that unites the tri-county region. Meanwhile, the Florida Department of Transportation reportedly is looking into transforming U.S. 27 – the highway on the far western reaches of Palm Beach, Broward and Miami-Dade counties' developed areas – into a rail corridor to handle freight and cargo trains.
Transformation indeed. South Florida developers, property owners, commercial and warehouse landlords and business owners are witnessing the transformation from what had been a stagnant economy into a robust marketplace. If these improvements occur as planned, South Florida will become an essential destination in a regional hub of trade and logistics – with Boca Raton and Palm Beach County central to this burgeoning workplace.