Written on December 8, 2014 at 1:00 pm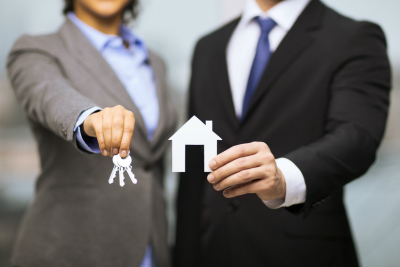 A proper working environment is paramount to a successful company. Employees need a place to call their own, one that provides them with all the tools they need and the focus they require to properly perform their jobs. It is because of this reason, that choosing a Boca Raton office rental is such a monumental decision for your company.
There are of course, many other factors that come into play, but ultimately the decision weighs heavily on choosing a place that meets the various needs of your business. There is also the decision to rent instead of buy, which carries its own weight. That being said, we're here to help you see how leasing an office space with Danburg Properties of Boca Raton is the best choice for your company.
Why You Should Lease, Not Buy
This decision has a lot of factors to it. Both buying and leasing have their pros and cons, but ultimately the choice to lease gives you more flexibility and doesn't require as much capital investment in the beginning. With the possibility of your needs changing or growing, you don't want to be stuck owning a property that doesn't suit your needs.
As any business owner knows, the field changes constantly, and purchasing an office space puts you in a position where you can no longer adapt to sweeping changes if and when they occur. Consider these other factors when weighing the decision:
Closing Costs and upfront investment
Terms of the lease
Federal and State Income Tax Rates
The life expectancy of the Facility (How Long you Plan to Use it)
Estimated resale value (if you choose to buy)
Additional costs: Maintenance, unexpected accidents, etc.
If you are a new business, you don't know when you'll experience a spurt of growth and a need for change in your office space. Always consider the long-term possibilities for your business and when you do, you will see that renting affords you flexibility to change and adapt without losing out a major portion of your investment.
Office Space Available For Lease with Danburg Properties
As the largest owner of commercial real estate in Boca Raton, our properties represent a uniqueness and quality that cannot be found anywhere else. We provide our tenants with state-of-the-art facilities to house their businesses. With tropical landscaping and aesthetically pleasing layouts that represent the beach centric culture of the city, these properties inspire and amaze from the moment you arrive.
Here are a sampling of one of our locations and the amenities it offers to our tenants.
1. The Peninsula Corporate Center
Welcome to the gorgeous Peninsula Corporate Center which houses a three story 45,803 square foot Class-A office building. The outside perfectly encapsulates the tropical climate with swaying palm trees and bright colored flora. With a captivating centrally placed fountain, the exterior wows, and the interior brings forth even more amenities:
Various sized office suites starting at 354 square feet
Solid wood core stained office doors, granite countertops, and private bathrooms
Impact resistant glass and backup power for storm related scenarios
Round the clock security 7 days a week
Security cameras and card-only access after hours
Located near the I-95 ramp
No add-on factor, spaces are quoted in usable feet only
Janitor service 5 nights per week
Experience the Danburg Difference
It's incredibly easy for companies to wrap up their client interaction once the lease has been signed, but here at Danburg Properties, we never stop engaging our tenants and meeting their needs. In addition to the amenities above, we also offer flexible leasing options, opportunities to upgrade or downsize space, full service maintenance, and more. All of these things combine to create a winning combination of quality and service that no one else can match.
We've been in business for over thirty years, and we've put everything we've got into this wonderful city. As a Trustee Member of the Boca Raton Chamber of Commerce for over 15 years, we also support 40 local philanthropic organizations with charitable donations. It's not about giving back because we have the means. We feel the need to give back to this city that has given us so much.
Our 200+ tenants call it success, and we call it "The Danburg Difference." We're more than a simple leasing company, we're a purveyor of opportunities for businesses both local and expansive. We love this city that live in, and we want you to love it too. Your business contributes to the continued health of Boca Raton's economy and when you choose this city, it will reward you with its magnificent sites and pristine beaches. Visit our website today and see how we can show you the best possible Boca Raton office rental for your company. Don't hesitate though, these properties always go fast.