Written on October 29, 2014 at 1:00 pm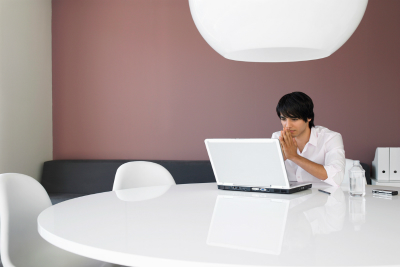 We make decisions every day, and while we sometimes wish we could have had a second chance to make a different choice, our decisions are final and we must live with the choice we made. Not all decisions are bad though, some are just difficult because your choices are so enticing.
For example, a Cinnabon is a tasty treat, but so is a doughnut. They bother offer satisfaction for your sweet tooth, and it's tempting, but you don't know which one is best for you. Choosing between the office spaces in Boca Raton is an equally tempting choice.
There are many office properties in the beautiful city of Boca Raton, but unlike the Cinnabon/Doughnut metaphor, the choice here is more than tempting. When you see what this city has to offer and specifically what Danburg Properties can offer you, you'll leave the other options behind and move on to deciding which one of our luxurious spaces is right for you.

What Makes Boca Raton Stand Out?
Ours is a city that stands out as a shining jewel amongst the crisp waters of the Atlantic Ocean. The city is located along the eastern coast of Florida, offering pristine beaches and a tropical climate that can't be beat. The beaches that run along our borders include both Red Reef Park and South Inlet Park where snorkeling off shore can bring you to a living reef. There are three different universities operating in the city as well, bringing higher level education to all those who live here.
The city started with humble roots dating back to 1895 when it was settled by a man named T.M. Richards. The city began as nothing more than his driftwood home and as time went on, a five-star hotel was built and years later IBM built a manufacturing plant in the city which opened up hundreds of jobs to the local population. Cultural attractions include the Wick Theatre and the Costume Museum. The Gumbo Limbo Nature Center also houses sea tanks, a butterfly garden, and a boardwalk that ends with an observation tower.
The per capita income for the city is $45,628 with the median income for households in the city being $67,531. Boca Raton also houses their corporate headquarters in our city, spanning across a 28 acre campus. In addition, The GEO Group operates their main headquarters out of our own One Park Place. Media companies like American Media and FriendFinder Networks are based out of the city as well. Some other notable companies include Luxury Resorts, Jarden, Vitacost, and BMI Gaming.
This along with other major businesses have brought a powerful surge to the economy of the city. A recent financial report revealed that Florida Atlantic University is the top employer in Boca Raton, with over 2,706 employees. Between the beautiful beaches, the cultural attractions, the top quality schools, and a strong economy, there's really no reason not to plant your business here and watch it thrive.

Why Choose Danburg Properties?
We are an ingrained aspect of this city, providing top quality industrial and commercial real estate for over thirty years. Together, our staff has over a 100 years of combined work experience in this industry, making us experts in our field. We are the largest industrial property owner in Boca Raton and currently we house over 200 locally based businesses in our property spaces.
We work very closely with the city as a Trustee member of the Boca Raton Chamber of Commerce, a position we have held for the last fifteen years. We love this city, it's where we live and where we work. At Danburg, our mission is to bring new businesses to this place that we love and watch them grow as they boost our local economy.
Our properties offer a wide range of amenities as well that will tempt you far more than any icing on a Cinnabon could. Here are some examples of the quality services and amenities you can expect:
Full service maintenance.
After hours and weekend onsite security
Flexible leasing options
Large and small space options for any business
Pet friendly office, warehouse, and industrial space
Centrally located seconds from major interstates and highways
Hurricane ready buildings available with resistant glass, doors, and backup generators
Communal board room and meeting spaces at no additional cost to tenants
This all combines to create what we like to call "The Danburg Difference." We know that once you take a look at our beautiful and state-of-the-art properties, that you won't look anywhere else. Our office spaces are the finest in Boca Raton, so you don't need to look anywhere else. Visit us online and fill out a simple contact form so we can tell you more about the innovative and flexible properties available for lease.