Written on August 4, 2014 at 1:00 pm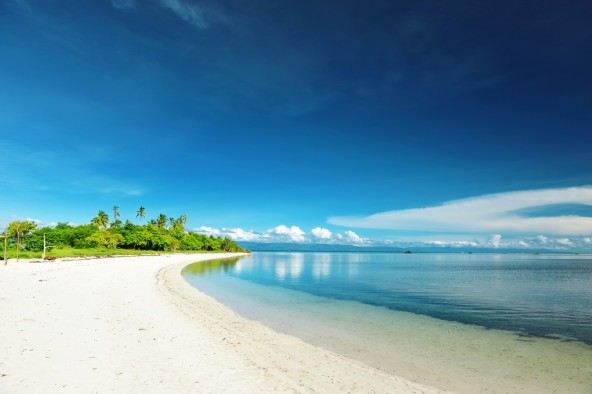 A major supplier of office equipment predicted several years ago that companies would be using fewer offices, resulting in different space design. The manufacturer concluded that new trends would allow for more amenities and increased productivity. Some of the revolutionary ideas included:
Centrally located space for conferences
Smaller workstations
Shared spaces
Coffee bars and cafes
Resource centers and libraries
Private rooms for small group meetings
Benefits of Office Space in Boca Raton
Technology has advanced rapidly, and the way business is conducted had to evolve to keep up with newest trends. Boca Raton is one city that's experiencing major economic growth. More companies are looking for executive office space in Boca Raton because of the many benefits which include:
Sustainable development
Great residential communities
Ideal climate
Excellent healthcare facilities
Easy access to I-95
Creative Use of Office Space in Boca Raton
The majority of analysts in the commercial real estate industry have agreed that the newer concepts in office design will be the standard for the industry. The way office space is designed and utilized can have an impact on the company. That's why Danburg Properties of Boca Raton should be your choice for leasing commercial office space.
Danburg has been in the commercial real estate industry for more than 30 years. As the largest industrial property owner in Boca Raton, we are the leading source for leasing office space. We understand what it takes to use your office space to your company's advantage. Creative uses of office space include:
Open spaces and zoning
Using natural light
Utilize indoor landscaping
Areas to relax
Open spaces allow employees to have more interaction, share ideas, and collaborate more. The open space concept is good psychologically, since employees don't feel cramped in a small cubicle all day. When employees enjoy their work environment, they'll be more productive. Zoning office space allows employees to have more communal spaces for lunches, breaks, and communication. This encourages connections which otherwise may not take place.
Areas that utilize natural lighting are conducive to positive attitudes and actually boost morale. Innovative office spaces may use light bulbs that simulate natural light as much as possible. Indoor landscaping can also improve attitude. Natural elements such as greenery, rocks, and water have a calming effect and can make the difference in a day that would otherwise be stressful.
Danburg understands the importance of providing areas for employees to relax. At The Preserve at the Peninsula Corporate Center, one of our special amenities is a spectacular, centrally located courtyard filled with lush, tropical greenery and a fountain.
Why Businesses Are Flocking to Boca Raton
Companies are discovering the benefits of relocating to Boca Raton. Advantages of operating your business in Boca Raton are:
High income areas conducive to business
Florida's Gold Coast is a center for tourism, culture, and leisure
City government works closely with businesses
More than 200 local businesses are leasing commercial space from Danburg Property Management, because we believe in treating our clients the way they expect. Our office properties are designed to be aesthetically pleasing and to fit in with the natural environment. We provide a large inventory of small, office spaces which are difficult to find, with so many diverse companies moving into the area.
When you need office space, Danburg Properties of Boca Raton is the only name you need to know. We have office space for every need. Our flexible leasing options allow you to upsize or downsize your space as needed, and we provide on-site, owner managers.