Written on December 15, 2014 at 1:00 pm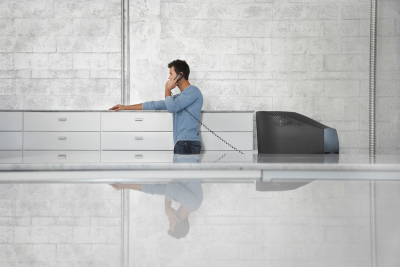 Today's business world is far different than it's ever been in the past. Changes are coming down the pipeline faster than we could have imagined. In the past, leasing office space was always done in a traditional office building with all the trappings of an iconic workspace. With the growth of business sizes and the increased need for creative use of space, many companies have turned to utilizing an office warehouse lease.
Several years ago, if someone told you they wanted to set up their office in a warehouse, you may have laughed, but now some of the world's top companies have switched to this format with very profitable results.
The New Generation of Office Space
All across the world, high tech companies composed of the upcoming generation of businessmen and women have begun seeing the benefits in creating a workspace that is open, creative, and economical. Instead of private offices and closed off cubicles, now we are seeing collaborative workspaces and conference rooms spread across the open floor plan that a warehouse provides.
Why is this suddenly the new trend? One such company that has been adopting this trend is New Relic in Portland Oregon. The vice president of engineering for the company, Bjorn Freeman-Benson explained the reasoning for their company's move to a warehouse office space, saying "If you have a boring office, no matter what your culture is, no one is going to want to work there. This is not boring or dull at all."
An open space like this allows for the individual workers to feed off each other's creative energy. This has been shown to increase productivity, and the simple fact that the space is so unique also lends itself to a more creative design. Colorful layouts and open spaces all contribute to a psychologically stimulating environment that yields far more output than a standard office space.
This choice is also great for growing companies as the open space offers plenty more opportunity for expanding and rearranging to meet the needs of a growing company. The simple fact as well, is that a warehouse space will allow you to utilize more of the square footage than a traditional office building would. In a building like that, there are numerous walls, rooms, and private office that cannot be rearranged or integrated into a single whole.
Why Leasing is The Best Option
We've seen how a creative and open warehouse space can be far more beneficial than a traditional office space for companies, but the other major decision that needs to be addressed is the choice between purchasing and leasing a property. While both sides of this coin have their advantages, ultimately we would recommend leasing as the better decision. In the beginning, there are several factors you will need to consider when making this decision:
     Lease Terms
     Federal and State Income Tax
     How Long you Plan to Use the Facility
     Your Expected Growth Rate
     Maintenance and Repair Costs
The simple financial implication immediately points to leasing as the better option. Purchasing a property requires far more investment up front than leasing does for starters. When buying real estate, you are also responsible for all closing costs and maintenance going forward. In addition, if the space becomes too much or too little, you have no option to downsize or upgrade without selling the property and incurring a loss as a result of depreciation.
As always, the long-term effects of the decision are something to consider. We recommend leasing your industrial office space because in the right hands, you will have plenty of flexibility, amenities, and maintenance to meet your needs without the added cost of purchasing the property outright.
Experience the Danburg Difference
Our concept of the "Danburg Difference" is more than just a word, it's our entire business model. The warehouse space that we offer for lease encompassing everything from the needs of a small business, to the space required for a massive creative office space. We take pride in utilizing our combined 100+ years of experience in the industry to help you find the perfect space for your company's needs.
As the sole owner of Boca Raton's finest industrial real estate, you'll find no better options in South Florida, and you'll be blown away by the flexibility and dedication of our leases. All maintenance and service calls are handled within 24 hours and any changes in your space needs will be met with options to upgrade or downsize as needed. Our Industrial properties are also located in proximity to major city centers and highways, affording you and your employees a short commute to and from their work.
This all combines with our signature quality and service to create "The Danburg Difference." Visit our website to view and inquire about open spaces for an office warehouse lease. We look forward to hearing from you!