Written on January 27, 2014 at 1:12 pm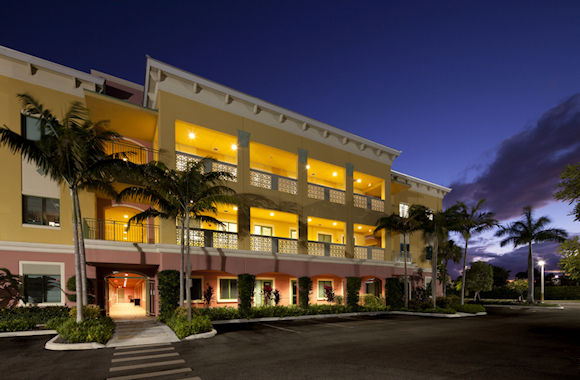 Boca Raton has a growing population comprised of young people, families, retirees, students, employers/employees, and tourists that support its business community. Other factors such as a strong labor pool and its close proximity to large neighboring cities such as West Palm Beach, Fort Lauderdale, and Miami continue to attract numerous corporations and small businesses. As a result, many professional organizations, manufacturing operations and high tech companies continue to establish themselves in the area. To meet the demands of this diverse group of businesses, those in the commercial real estate industry have developed more versatile offerings. Businesses searching for an office warehouse lease in Boca Raton will find first class property with many amenities.
Where to find a Warehouse with Office Components
Danburg Properties is the leader in commercial real estate in Boca Raton. They are the best choice for locating the right office or warehouse for any business. Danburg Properties has experience in the local market, and are experts in Boca Raton office and warehouse leasing. They can assist prospective tenants through the complicated process of selecting the right office warehouse space, and understanding the terms of the lease. Whether the business is searching for industrial, light industrial or other types of office-warehouse space, Danburg Properties can provide options to meet its needs. Their expertise in the commercial real estate market and established relationships within the business community can help ensure the best property at affordable rates.
Exceptional Office Warehouse Lease in Boca Raton
Danburg Properties currently has listings for office-warehouse leases located in Boca Industrial Park. It is a six building, 386,846 sq. ft. industrial space within Boca Commerce Center. The buildings include 22 to 24 ft. clear ceiling heights. It is the largest and only Class 'A' industrial park in Boca Raton. The facility is conveniently located near I-95. Boca Industrial Park offers affordable office-warehouse leases with many amenities including:
• Dock and grade level loading
• Security patrols dusk to dawn and 24 hour weekends + holidays
• High-speed broadband access
• Upscale offices
• HVAC in warehouses
Versatile Business Solutions Offered with an Office-Warehouse Lease
Businesses will find many advantages to leasing an office warehouse space. Typically the zoning is more flexible, allowing the space to be used for a variety of purposes. This also allows the leasing agent to be more flexible with the terms of the lease. Rates are usually less expensive for an office-warehouse lease than a finished office space. These facilities provide numerous options for manufacturing, retail or distribution.
Office-Warehouse Leases Provide Opportunities for Growth
An office-warehouse lease may be ideal for a growing company. The high ceilings that are common features of these facilities may be converted to usable square footage. The ceiling space may be used to add a mezzanine or divided into a second story. This can provide additional space without increasing the cost of leasing. These facilities are designed for creative use of space. A growing company that finds its current arrangement of equipment or processes is no longer efficient may opt to change the layout to one that is more effective. The open space of these structures allows this to be accomplished quickly and easily.