Written on September 22, 2014 at 9:45 am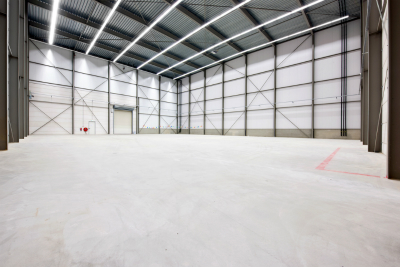 We all work hard, which is why we deserve some time to rest and relax every once and a while. Recreational businesses will always find a slice of profits to call their own, because having fun and relaxing is always in style. Everyone has their own way of winding down, and that's why product variety is important. More so, is offering the big options like spas, billiard tables, pool construction and maintenance services.
With all of the products that fall into this category, a recreational warehouse should be at the top of your list. If you want to host this veritable cornucopia of fun and entertainment, you're going to need space to hold it. Hunting down the right space, in the right area, is never easy. Luckily, Danburg Properties has massive openings in Palm Beach County's finest industrial park.
Why Choose Palm Beach County?
Florida has become a vacation hotspot over the years for retirees and tourists alike. It's no secret why, the climate is favorable, and the glistening beaches make it all the more enticing. For a business, Palm Beach County is a great place to be. As of the 2010 census, the population in the county was 1,320,134 which makes it the third most populated county in Florida. More importantly, Palm Beach County is also the wealthiest area of Florida, with a per capita personal income of $44,518.
With these figures in mind, it's also worth noting that Palm Beach County is centrally located near several major highways. This allows for ease of transportation and recognition from customers who travel along these well-used roads. Beyond this, there is one international airport in the county, and three smaller airports spread through Palm Beach and Boca Raton. Transport and business commerce is convenient and simple in this bustling center.
Factor in the prestigious universities, the wealth of shopping malls, the cultural and historical sites, and you have a city that is ripe for new businesses to take hold. The world may move at a breakneck pace, but everyone is always looking for new ways to wind down and relax.
Products Typically Sold in a Recreational Warehouse
Most recreational stores will sell a variety of products, but more than this, they will sell construction and installation services as well. In addition, things like pools and spas require regular maintenance and spare parts on occasion. Here are a few examples of products found in recreational stores:
     Pool Tables
     Spas & Hot Tubs
     Game Rooms
     Saunas
     Swimming Pools
     Heat Pumps
     Filters/Cleaners
     Spa and Pool Parts
     Pool Liners
     Winter Covers
     Cleaners & Chemicals
     Toys & Games
These are just some of the larger categories of products usually found in warehouse locations selling recreational goods. It's no surprise that these businesses settle down in a warehouse of some sort. Palm Beach County is a prime location, and Danburg Properties is the company that will offer the best leasing options available.
Why Choose Danburg Properties?
There's no question now that Palm Beach County is a prime location to open your recreational business. The location is perfect, but space is needed to hold the various products for sale. Danburg Properties is the answer, with availability in Boca Raton's only A class industrial park. This space, encompassing six buildings and 386,846 square feet is located mere seconds from the I-95 Congress Avenue Interchange in Boca Raton.
Current openings fall between 4,000 and 11,000 Sq. Ft. With this much space, you won't have any issues housing and running your business in comfort and safety. More than just simple space though, the Boca Industrial Park also offers amenities that no other leasing agency can boast. These include:
     20'-24' Ceiling Heights
     Dock and grade level loading, Three-phase Electric.
     Security Patrol from Dusk to Dawn
     High-Speed Broadband Internet
     Upscale Office, HVACs in Most Warehouses
     On-site Ownership/Leasing Management
More than this though, our company also offers the Danburg Difference. This concept comes from a dedicated team of five thousand people across two main campuses who have a combined total of over a hundred years of experience in the commercial real estate industry. We're not content with just selling you a property, we're here to find a home for your business, and create a long-term solution for all of your recreational warehouse needs.
To find out more, head over to the Boca Industrial Park page of the Danburg Properties website and view the current availabilities. Inquires can be made online through the website, or by phone, and only take a moment to complete. Online inquiries, for example, only require a name, phone number, email, and a good time to call.
Don't hesitate though, because these spaces are already filled with international and local businesses who don't plan on going anywhere soon. Visit the website, and find the perfect home for your business today!