Written on November 5, 2014 at 1:00 pm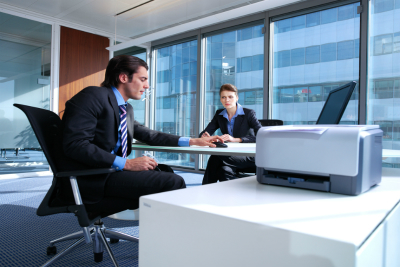 While there's something to be said about the success stories in the business world where the company started out of a garage or a basement, the true measure of success is leasing that first office space. If you're looking for a small office for rent in Boca Raton, look no further.
At Danburg Properties, we pride ourselves in offering options for companies both large and small. We want you to succeed, and we'll give you the space to make it happen. So let's say you are looking for a small office space, maybe you don't know what to look for.
We at Danburg Properties are very much in the mindset that our properties are the best in the city and possibly the world. We say this, not because we have more amenities and services than any other, although in many cases we do, we employ a special kind of service for our tenants that we call "The Danburg Difference." No one else has our specialized service and top tier commercial properties to offer their customers.
Even so, let's take a look at some common tips that small startup companies should know when seeking out their office space.
Tips for Leasing Small Office Business Space
1. There's nothing wrong with starting small
Many massive corporations began as nothing more than a dream in someone's garage. Starting out in a small space is how everyone began. As they say in Latin "sic parvis magna" or in English: "greatness from small beginnings." In this regard, choose a space that meets your need, and don't be afraid to go start low and increase your square footage. Our leasing options here at Danburg Properties include the option to upgrade or downsize your space.
2. Choose a commitment that suits your need
When it comes to choosing the length of your lease, we obviously want you to stay forever, but we also want you to choose a span of time that meets your needs. If you're just starting out and you're unsure of what you want from your business, a shorter lease may suit you better. If the monthly rent is appealing to you now, lock in a longer lease to guarantee that rate going forward.
3. Know your options and do research on the company
This is very important. You may come across a commercial real estate company that has what seems to be the best deal you can get, but look deeper than face-value. Don't settle for something that isn't perfect. If you don't see the space you need or the price you're looking for, feel free to ask for other options. Another portion of this final tip: always research the company and find out everything you can about them. You don't want to rent from someone who isn't going to follow through on their end.
Transparency, Honesty, and a Strong Business
Unlike other companies, the Danburg Properties of Boca Raton website showcases everything that we offer and everything that we are about. Unlike property owners that keep their cards close to their chest, we leave everything out for you to see. We are proud of our successes, and we celebrate the businesses that call our properties home. For the last thirty years, we have been serving the community of Boca Roca and over 200 of its local businesses who lease our properties.
More than that, we also support over 40 philanthropic organizations in the community and we have served as a Trustee Member on the Boca Raton Chamber of Commerce for the last 15 years to meet fulfill our goal being not only a business, but a contributing member of the city's culture and society. All of this combines to present the city a company that is deeply rooted not only in the business side of things, but in the human element as well.
Speaking of business, we handle ours in a way that makes the competition pale in comparison. Some may call it a miracles, others may refuse to believe it's true. We call it, "The Danburg Difference." This is our motto, and our mantra. We remove ourselves from other businesses by providing a value and a service that cannot be beat. Here are just a few practices and services that make up that iconic difference:
5,000 employees across two main campuses
Full service and property maintenance with each lease
Flexible leasing options to upgrade or downsize space
Large inventories of small office spaces
Business class broadband internet on all campuses.
Concierge car cleaning and detailing on all properties
Board room and meeting space at no additional cost
Pet friendly to all tenants
Hurricane ready with resistant glass, doors, and backup generators
At the end of the day, we're here to help your business grow, and if your needs encompass the requirement for a small office for rent in Boca Raton, than we have not only one, but many options for you to consider. Visit us today on our website and see how we can change your business and its space for the better.