Written on October 6, 2014 at 1:00 pm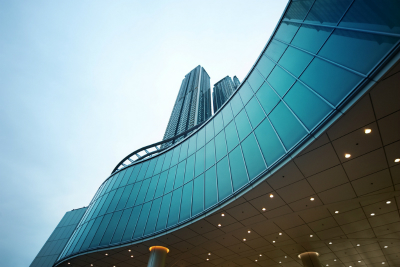 Choosing a place for your business is just as important as choosing your home. You'll be spending a lot of time in each place, as will your employees. You need office space and warehouses that are safe, appealing, and unique in their amenities and their features. Gone are the days of drab office buildings and boring color schemes. No more cubicles and fax machines that constantly have lines in front of them.
Boca Raton is one of the greatest cities in Florida and possibly in the world. Why do we say this? Well, you would have to be here to truly understand, but this city of culture, business, and beaches has always been our home and we love living and working here. Our team at Danburg Properties invites you to join us for an examination of the office and warehouse properties in Boca Raton currently available. Fair warning: you're going to like what you see.
Unique Office Spaces Available in Boca Raton
Sit back and relax as we begin our tour of the finest office spaces currently available. We'll show you top of the line buildings with innovative, and ergonomic layouts that promote collaboration and creativity. We'll show you top quality amenities and features that ensure your employees and your assets are safe and sound every hour of every day. We build and lease each property with you in mind, providing numerous options to meet all of your needs.
The Peninsula Corporate Center
Our first stop takes us to the Peninsula Corporate center, a three-story 45,803 square foot Class-A Office building. As you approach the building, notice the beautifully designed tropical landscaping that instantly calls to mind views of shining beaches and sparkling water. As we pass the courtyard, take in the beautiful sights of the central fountain in place. Now, here's the features you won't see from the outside:
     Office suites from 354 Square Feet
     Solid Core 7" Stained Office Doors, Private Restrooms, Granite Countertops
     Storm Ready – Full Generator Backup and Impact Glass
     After Hours and Weekend Security Patrols
     Card Access afterhours and Security Cameras
     Direct Access to the I-95 Ramp
     Spaces Quoted in Usable Square Feet – No Add-on Factor
     $25-$29 Per Square Foot Gross; Separately metered Electric
     5-Nights Janitorial Service
There are currently a number of availabilities in this complex, but space is closing fast. Many of our tenants tend to come and stay with us once they've witnessed the wonders of the city and quality of our office space. Be sure to check out our other properties which also feature many of the same amenities and features.
Multi-purpose Warehouse Space for Lease
Welcome to the Boca Industrial Park, the only Class-A industrial complex in the city, and it's wholly owned and leased by Danburg Properties. This large six building complex encompasses 386,846 square feet and is located mere seconds from the I-95 Congress Avenue Interchange. With a wide range of ceiling heights, air conditioned units, and office buildouts, these warehouses are prepared to meet any and all needs for our clients and their businesses. Choose from availabilities up to 30,000 square feet in size.
Here is the full rundown of what you can expect from our top quality industrial space:
     Set within the 327-acre Boca Commerce Center
     Located seconds from I-95 at the Congress Avenue Interchange
     Ceiling Heights between 20'-24'
     Dock and Grade Level Loading, Three-phase Electric
     Security Patrols from Dusk to Dawn
     High-Speed Broadband Available
     Upscale Offices/Many with HVAC in the Warehouse
     On-site Ownership and Leasing Management
Join countless other business in utilizing our warehouse space for all of your needs. If you're a smaller business, consider looking at the openings available at Holland Industrial Park. Whether your business is just beginning, or you're in need of massive commercial warehouse space, we are prepared to offer you the finest options at the best prices.
Ultimate Service and Quality from Danburg Properties of Boca Raton
At Danburg Properties of Boca Raton, we have been in the business of leasing commercial real estate for over thirty years. Why here you ask? This is our home: the place where we work, live, and play. Our properties in Boca Raton are the best. This is where we belong, and where your business belongs as well. Our combined staff, of over five thousand people working across two campus locations, has a collective total of over a hundred years' experience in the commercial real estate industry. We are the largest owner of industrial property in the city, and we house over 200 Boca Raton based businesses as tenants.
More than just a business, we give back to the city that has given us so much. We have been a Trustee Member of the Boca Raton Chamber of Commerce for over 15 years, and we currently actively support over 40 local philanthropic organizations through charitable giving. We give back, not because we can, but because we have to. Bring your business to Boca, and see how our city and breathe new life into every aspect of yours.