Written on June 16, 2014 at 1:00 pm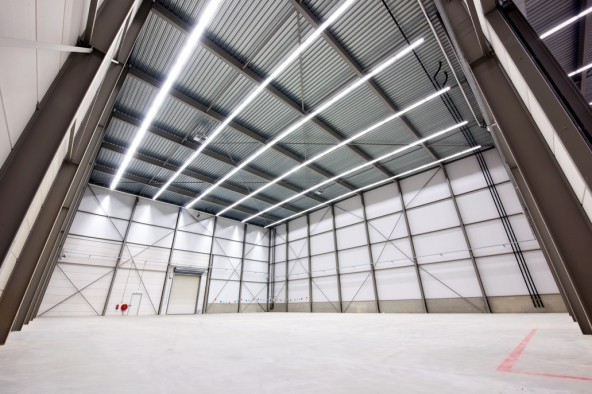 If you are looking for warehouse locations for lease in Boca Raton, Danburg properties is the largest industrial property owner in the city. Over a third of the Boca industrial market is owned and managed by the Danburg team.
With years of experience, they have found that dedication to customers is the best policy to creating incredible technology and warehouse parks in and around the city. Their latest warehouse locations for lease include Boca Industrial Park and Holland Drive Industrial Park, which both have Boca mailing addresses.
Warehouse Locations For Lease
Boca Industrial Park
The Boca Industrial Park is located just a street away from I-95 making it a great choice for those businesses shipping and receiving lots of inventory. Whether you want to store or want to ship via railroad connection, Boca Industrial Park is probably the best choice out of all warehouse locations for lease.
Spaces range from 4,000 to 100,000 square feet. As a Class A industrial park, Boca Raton has continued to grow over the years. Businesses enjoy leasing in this space because of the HVAC cooling system, heavy power stations, large storage spaces, grade level bays, dock level bays, 800 volt heavy machinery power stations and convenient M3 railroad connections make it the best warehouse location for lease in Boca Raton.
There are various industries already located within the building. Some of these include:
Distribution
Tech
Manufacturing
Storage
Wholesale Distribution
Dance Center
Furniture Design Center Showroom
There are a number of ways that you can use the space at Boca Industrial Park for your business, and there are other benefits.
Boca Industrial Park is constantly protected by 24/7 trained security, which even operates on holidays. With on-site ownership, the buildings are constantly maintained. Landscape is impeccable and features updated plants and design for each season. These are all part of the Danburg Difference.
With lake views and convenient parking, Boca Industrial Park is an ideal location for any business. For questions about Boca Industrial Park, you can always reach out to the customer service team at Danburg properties to take a tour of the property and see inside the warehouse space.
Holland Drive Industrial Park
For small businesses, there is another affordable business office and warehouse location for lease. Holland Drive Industrial Park features 1,100 to 2,000 square foot storage, grade level bays and office spaces. The interior and exterior of the building are well-maintained and built with superior grade materials.
Storage spaces at Holland Drive Industrial Park include small bays. Each comes with all glass and overhead doors that protect against storm and hurricane damage. Many businesses already lease locations at Holland Drive including tech, distribution, storage, mail distribution and other small businesses. The spaces are also used for small businesses such as gyms and even a film studio.
Holland Drive Industrial Park is also owner-operated. Management is constantly available for tenants and provides excellent communication in addition to maintenance for the entire industrial park. It's one of the more affordable Boca Raton warehouse locations for lease especially for the location.
Both of these industrial parks have Boca Raton addresses and work perfectly to keep delivery and shipment costs low. There are still some warehouse space and office locations available at Boca Industrial Park and Holland Drive Industrial Park. Danburg properties is always available to speak with you about industrial spaces in Boca Raton. The customer service team can help you find the exact space for your business at an affordable rate.